10 Things Only Maruti Suzuki Owners Can Relate To
May, 2022
SHARE THIS: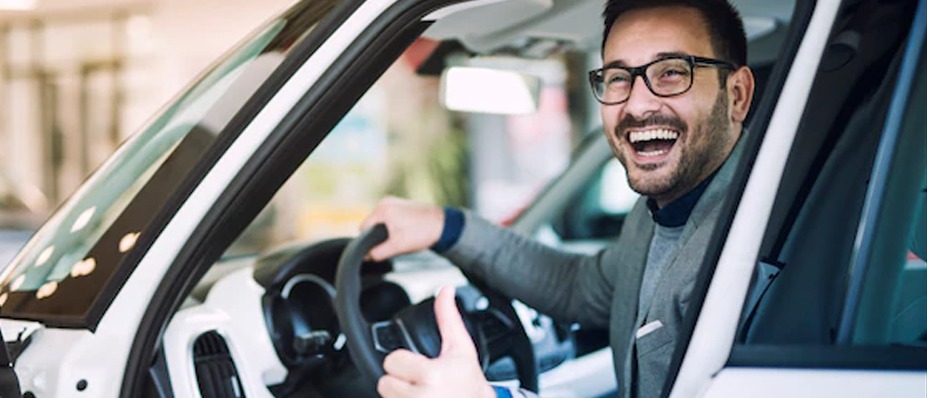 For more than 5 consecutive years, Maruti Suzuki has been on top of the sales charts, year after year and month after month. It's no less than a mystery that a car maker just offers mileage and some features to keep everyone on the inside entertained. Still, they manage to come on top. So, is there magic that the Maruti Suzuki does in their vehicles? You let us know if there is. In the meantime, let's look at those things that only a Maruti Suzuki owner can relate to.
1. It isn't built for high-speeds:
The majority of the affordable cars in the Maruti Suzuki's portfolio are meant to drive at high speed. Where they are capable of attaining triple digits speeds, at those speeds, the engine feels strained. And if you have the CNG variant, that will choke the engine even more. What's even worrisome is that in cars in the upper end of Maruti's lineup, till now, Maruti Suzuki has only a 4-speed automatic which is a downer considering it limits the operational range of the vehicle. Now, even if the vehicle and the engine can, the gearbox is the bottleneck.
2. Space? What Space?:
Majorly of the Maruti Suzuki cars sold in India are affordable vehicles, meaning they are tight on budget as well as space. For Instance, the best selling vehicle in March 2022 was Maruti Suzuki WagonR. And where it offers a lot of practicality, sitting 3 abrest is not that easy in the vehicle. After all, you have to sacrifice something and space in here is at a premium.
3. Service is Cheap:
One of those things that are known to be in favour of Maruti Suzuki is affordable price and relatively cheaper vehicle service. From the consumables to the spares, the cost of the automotive components is on the lower end. Minus some vehicles like S-Cross, other vehicles still are a lot cheaper to maintain than cars from the same segment by other manufacturers.
4. Ahrr, huge waiting time on service stations:
Yes, most of the cars sold in the Indian market are from Maruti Suzuki, where this sounds reassuring; what is not in our favour are the substantial waiting times at car service stations. All the major regional Maruti Suzuki service stations are occupied on a daily basis. This is why most of the car owners or the vehicles end up spending almost a whole day at the station, even for service.
5. Everything in every Maruti feels similar:
Cost-cutting is the word given to the sharing of parts. And Maruti Suzuki is undoubtedly known to share a lot of parts. For instance, cars like Maruti Suzuki S-Cross, Ciaz, Vitara Brezza, Ertiga, and XL6 all share the exact same engine with exact same power figures. Not only that, the infotainment screen is the same across the vehicle range.
6. Is Maruti safe?
The Ugly truth, though Maruti Suzuki cars are affordable, one can argue whether they are safe or not. Where in the real world, it all depends on the scenarios. Nevertheless, the Global NCAP rating is going around in the market nowadays. And the things are not suitable for the majority of the cars from this manufacturer. It is The Maruti Suzuki Vitara Brezza that has scored the maximum of 4-stars in the Maruti's stable.
7. Kitna Deti hai?
As per the data in 2021, Maruti Suzuki Dzire is India's most fuel-efficient sedan. And surprisingly, Dzire comes with a 1.2-litre dual jet petrol engine, and the efficiency is more than even some diesel cars. Now, if you are curious, Dzire AMT returns mileage upwards of 25kmpl. That is not all; all the cars in the Maruti's portfolio are tuned for better mileage. The only vehicles that Maruti Suzuki came up in India with power in mind were the Baleno RS, and S-Cross DDiS 320, and both didn't have good faith in India.
8. Power, is that a thing?
When tuning a vehicle, some things are inversely proportional, and the company has to focus on one, power and economy. And it is clear where Maruti focuses on. For instance, Maruti Suzuki, with their 1.5 litre naturally aspirated petrol engine, has tuned the engine to produce 105ps of max power. On the contrary, some brands are able to produce 122ps of max power with a similar 1.5-litre naturally aspirated mill.
9. Automatic? AMT hai na!
Apart from a couple of cars in its portfolio, the majority of the vehicles in its portfolio come with an AMT gearbox. Now, even the vehicles that have a proper automatic have now been shifted to an AMT. It is the Baleno we are after here, which came with a CVT gearbox, but now comes with an AMT. Where the AMT is okay or affordable, they lack drivability and are not refined.
10. If ain't broke, why fix it. (negligible facelifts)
Maruti Suzuki is one of those carmakers that takes forever to update their vehicle line-up. At times Maruti just launches a new colour scheme and calls it a day of launching an updated vehicle. This is what exactly happened with the new Maruti Suzuki WagonR. Even the Baleno's new generation is coming after more than 6 years.
Source: www.gomechanic.com
Also Read : Why Indian Vehicles have different Colour Number Plates?
Back to All Thane Automobile Articles
SHARE THIS: