Standalone Building Vs. Gated Community
February 2022
SHARE THIS: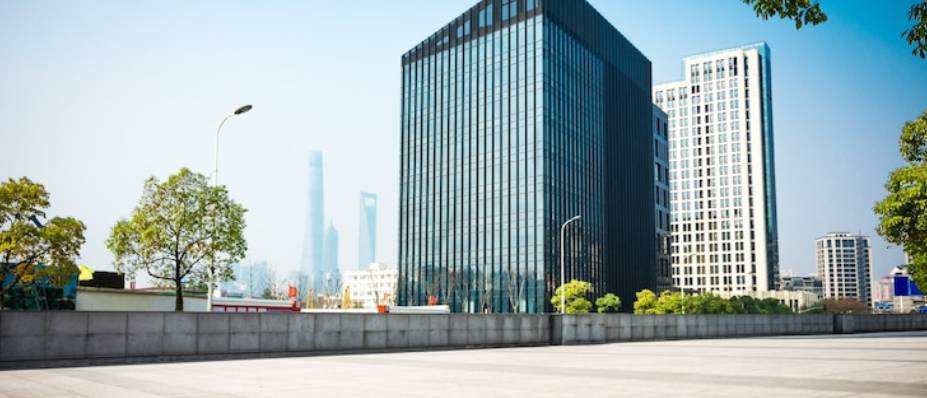 What is better for you? Here are the pros and cons, which can help you, make the right decision Investing in a house is one of the most important decisions of an individual's life. Thus, there are many factors that one needs to consider before signing on the dotted line. Today, one particular quandary that everyone is facing is whether to invest in a gated community or buy an apartment in a standalone building. After all, there are well-known advantages and disadvantages associated with both making it difficult to score one over the other. And so, it is crucial that personal preference, investment goals and future planning is taken into consideration before deciding where to buy your home.
Pros of a gated community
Safety and security is the biggest pro when it comes to gated communities. Especially during the first wave when social distancing was crucial, gated communities were preferred by many. This is because it is easier to isolate and live in a bubble in a gated community as most amenities are within the premises. "Working professionals or those living in a nuclear family prefer gated communities because they can depend solely on the security of the premises. Urban couples are often working all day, either keeping the house idle or in the case of children, a nanny is kept in charge. In such scenarios, it is extremely important to have the assurance of a proper security framework," says Ritesh Mehta, senior director and head (west and north), residential services and developer initiatives, JLL India. The gated community also provides a sense of safety for the children and the elderly as they do not need to venture out if they wish to play or go for a walk.

Amenities and services are a big plus. Townships have facilities like gymnasiums, swimming pools, clubhouses, jogging parks etc. This is a big win for many as they do not have the time to step out and indulge in these activities. Additional services like power back up, broadband connections, concierge, etc. is also available in some gated communities.
Cons of a gated community
Gated communities are generally away from the central locations, "Gated communities are usually built on large land parcels, the availability of which might be away from central locations. Although amenities and services are available within the premises, a majority of the gated communities are coming up in the peripheries. Hence, connectivity and commute could get difficult," says Mehta.

The prices are generally hiked, "The rentals and the property prices are both higher due to the rising demand. Although as a recourse action, many developers are getting into the affordable segment and building dense complexes at an affordable price, but with all lifestyle amenities," says Mehta.

Maintenances charges are higher in gated communities. The entire premise is fitted with multiple amenities such as elevators, swimming pool, recreational areas, gardens, CCTV cameras, etc, which needs to be maintained regularly. This cost is added as a corpus amount while purchasing or as regular maintenance charged monthly.
Pros of a standalone building
Owing to the smaller land area needed, standalone buildings are mostly centrally located,thus making it easy to stay within city limits. And even though there aren't many amenities within the premises, because it is located around the city centre, the social infrastructure is well developed and thus most services are easily available.

Generally fit in the affordable category, of course, there are standalone buildings with a bigger ticket size but you would also easily find apartments that fit in your budget. Standalone buildings means there is limited space, thus most apartments in a standalone buildings are of a comfortable size that would fit in your budget. "Our budget was around one crore. While home hunting, even though we found better and bigger homes in the peripheral areas, we quickly realised that the daily commute would be a challenge. Also, we are used to living in the city and we have our lifestyle built around it, staying far away would require not only a lifestyle change but also would be difficult to keep up with our social circle. Given that we have the luxury of being able to afford a slightly smaller apartment in the city, we decided to opt for it," says Shailaja Raut, a Dadar, Mumbai resident.

Easy to rent, most professionals, students, etc prefer to rent a home close to their workplace or educational institution. Since a majority of the standalone buildings are located within city limits, it becomes easier to rent out your home and earn a rental income.
Cons of a standalone building
Less safety, unless the residents come together and pitch in for a security guard and CCTV cameras. This would require the residents to make decisions on the safety aspects together.

Residents have to take charge since it is a low-density property; there are fewer people to take up the responsibility of the upkeep. You may thus have to stepup and take responsibility and carry out certain duties at times. "Owners will need to make their arrangements for power back-up, water tanks, etc. and in case something goes amiss, they would have to take charge and sort it out," says Santhosh Kumar, vice-chairman, Anarock Group.

Less community and parking space is a major challenge for standalone buildings. You may find it difficult to organise community events because of the lack of space. Car parking is also limited or in some cases, non-existential. In a gated community, you generally have a community hall/clubhouse that you can use for social events or personal ceremonies.
Source: timesproperty.com
Also read: Demand For Flexible Spaces May Hit A New High In 2022
Get More Information About Real Estate Properties in Thane City For More Real Estate In Thane Details Visit Thaneweb.com For More details Email us at - info@thaneweb.com


Back to All Thane Real Estate Articles
SHARE THIS: