Updated on 17th October 2017
SHARE THIS: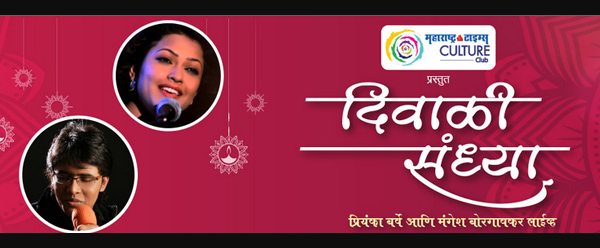 Festivities, Film Music , Marathi, 3 Hours : 00 Mins

ARTISTS: - Director: Priyanka Barve, Mangesh Borgaonkar
This Diwali, Maharashtra Times Culture club brings to you Diwali Sandhya, featuring famous singers Priyanka Barve and Mangesh Borgaonkar. This exciting event will be hosted on 18th October at the Gadkari Rangayatan, Thane. Both Priyanka and Mangesh are very well-known figures, enjoying a huge following among the people of Maharashtra.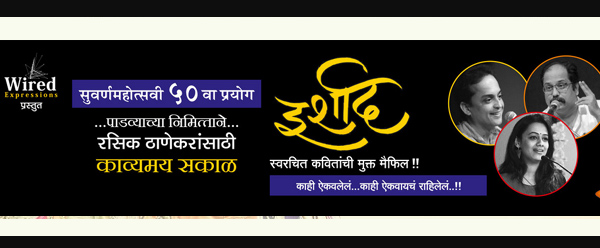 Literature/Poetry, Marathi, 2 Hours : 50 Mins

ARTISTS: Sandeep Khare, Vaibhav Joshi, Spruha Joshi
IRSHAD - A poetry narration concert where Sandeep Khare and Vaibhav Joshi present their poems with own unique differentiated and mesmerising poetry presenting style. It is a dream come true for lot of audiences and poetry fans who wanted to see and hear Sandeep and Vaibhav perform together on same stage.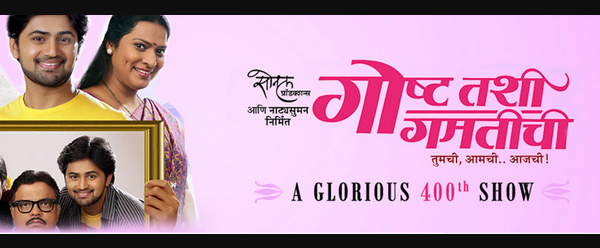 Drama, Marathi, 2 Hours : 10 Mins

ARTISTS: Shashank Ketkar, Mangesh Kadam, Leena Bhagwat
Goshta Tashi Gamtichi, a Marathi play, is a slice of life drama which deals with a social problem of generation-gap. Though the problem is serious, the play intends to show the funnier side of it. Character quirks create humor with innocence and their awkwardness and conflict of ideologies are logical, believable and identifiable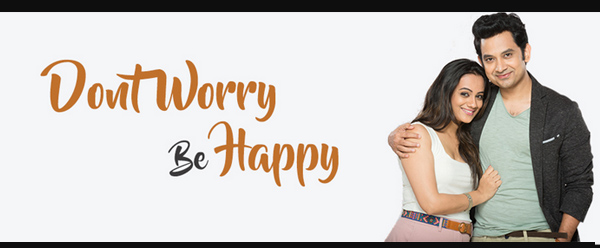 Comedy, Marathi, 2 Hours : 10 Mins

ARTISTS: Umesh Kamat, Spruha Joshi
Don't worry be happy is a humorous Marathi play about a couple's life. They are madly in love with each other but hardly get time for each other because of today's lifestyle and their demanding jobs. Now, stress has entered home and in the relation as well.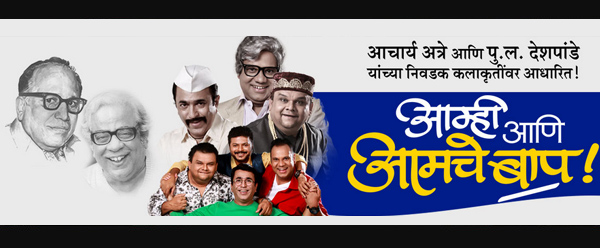 Adaptation, Literature/Poetry, Marathi, 2 Hours : 30 Mins

ARTISTS: Atul Parchure, Anand Ingle, Pushkar Shrotri, Ajit Parab
Pu. La. Deshpande and Acharya Atre have been household names in Marathi-speaking homes for a couple of generations now. Out of love and respect for both, they got together and designed this show - Amhi ani amche baap - to share what they learnt from their plays and poetry. The show comprises parts of some of their most popular plays mixed with performances based on their poetry and comic literature.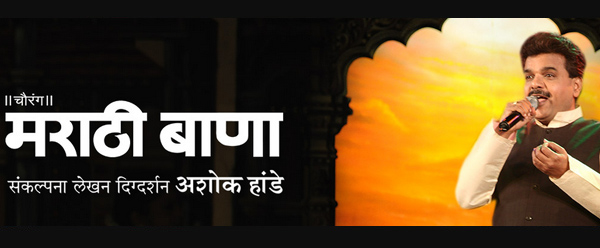 Comedy, Marathi, 2 Hours : 10 Mins

ARTISTS: Director - Ashok Hande
Marathi Bana' is a 70 MM display of Marathi culture and tradition presented by 125 artistes. This show is a blend of music, dance, drama and narration along with colourful lighting, art direction, rich costumes and smooth sound effects live on the stage.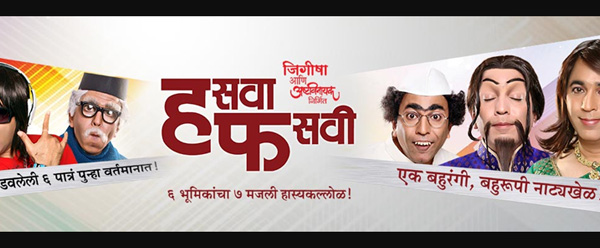 Comedy, Drama, Marathi, 3 Hours : 00 Mins

ARTISTS: - Pushkar Shrotri
The play 'Hasavafasvi' is a comedy play written by Shri. Dilip Prabhavalkar. The major attraction of this play is six different funny characters played by one actor. The one after the other hilarious & surprising entries of these peculiar funny characters make the audience laugh from the beginning till the end.
---
SHARE THIS: