10 Most Googled Questions About Car Service In India
June, 2022
SHARE THIS: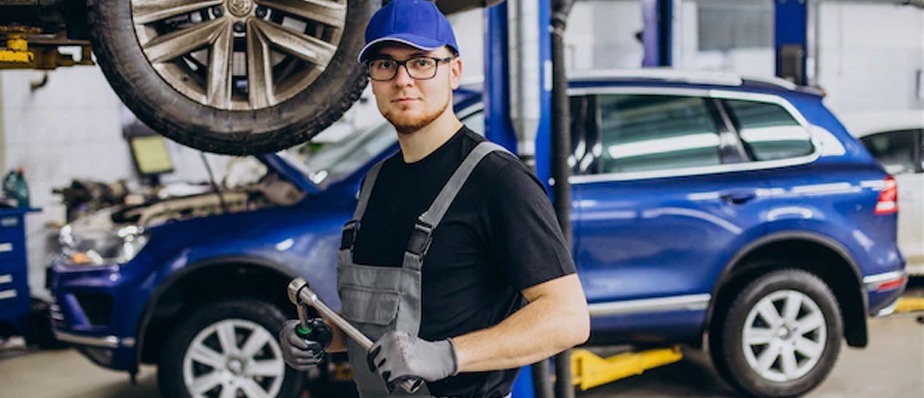 Car servicing in India is a real challenge at present because there are so many options available in the market and it gets difficult at times to choose one for your dear machine. In today's featured, we answer the top 10 most Googled questions about car service in India! Have a look at these questions (and the answers of course) and then decide how you can grab the best deal on your vehicle's repair. Let's get into it without any further delay!
1. What does car service do?
Your car is a complex machine and it runs on various fluids that should be kept in the best shape in order to ensure that your car remains in good health. Be it engine oil, coolant or other fluids, all of them need to be replaced from time to time. If you replace these fluids timely, you can be sure of the fact that your car will last longer and you will have a good ownership experience throughout.
2. Is GoMechanic Safe?
Don't go by our words. Download the app and try out GoMechanic yourself! We have already given you a reason to do this right now. Use code GOBLOG and get an additional 10% off on the already mentioned affordable prices! This is going to be a steal deal for sure! For those who don't know till now, GoMechanic provides you with every car service that your vehicle needs throughout its lifetime. Go ahead and book one for yourself now!
3. Does a car need to be serviced?
Yes, of course. Your car definitely needs a car service from time to time. According to us, you should get a basic service for your car every 5000kms. Remember, if you continue to spend minor amounts on car service, you can escape huge repair costs that would incur if you don't get your car serviced frequently and regularly. All the fluids and filters inside your car come with a limited lifespan and need to be replaced regularly to ensure the proper functioning of the vehicle.
4. How long does it take for your car to be serviced?
It usually takes around 3-4 hours to get your car serviced. However, the time taken for your car service totally depends upon what all repairs you have opted for. If you opt for a basic service which has got less work to do, it will take less time to get your car delivered. On the other hand, if you go for a detailed package that includes wheel care as well, you will have to wait a little longer to have your vehicle back.
5. How does GoMechanic work?
Booking a car service with GoMechanic is as easy as 1..2..3. This is because you just need to download the app, select your car, select the desired service and at last, just select your preferred time slot! You don't need to step out. We provide free pick up and drop so that you can be at home while we give your vehicle, the treatment it deserves!
6. What happens if you don't service your car?
If you don't service your car, be ready for huge repair bills coming your way. If you continue using your vehicle with the same old fluids and filters, it will not be able to function properly after a particular period of time. Also, it can be dangerous for your car's engine to run with such fluids inside.
7. How much is full service?
It totally depends upon what service you are opting for. The total cost depends upon which vehicle you own and what all you have opted for. For your instance, the basic service at GoMechanic starts at Rs.999/- but this price varies with each vehicle and add-ons as selected by the user.
8. How often should you have a major car service?
GoMechanic suggests having a major car service every 12 months. However, you should get your car checked at every 5000kms for any possible faults that may have occurred. Also, you should keep on getting minor replacements for your vehicle timely and do not ignore essentials like changing the engine oil and leave it for the major service only. Major servicing should include more detailed checks like the brake oil, power steering service, spark plug check and more.
9. Do I need to empty my car for service?
Well, you should always try not to leave any essential or valuable inside the vehicle when you leave it at a workshop. However, don't worry if you forget anything inside before handing it to GoMechanic. We guarantee you will get your belongings back untouched! However, you should try your best to take out all the belongings before you hand it over.
10. Do they wash your car during service?
With GoMechanic, you can be sure of each and every aspect of your experience as a customer. Each and every package or custom service listed on our app and website includes a complimentary wash. Be sure about the fact that GoMechanic will never deliver your vehicle dirty even if you opt for the smallest service package on offer!
So, These were the top 10 most Googled questions about car service in India.
Source: www.gomechanic.com
Also Read : 10 Things Only Maruti Suzuki Owners Can Relate To
Back to All Thane Automobile Articles
SHARE THIS: