March 2019
SHARE THIS: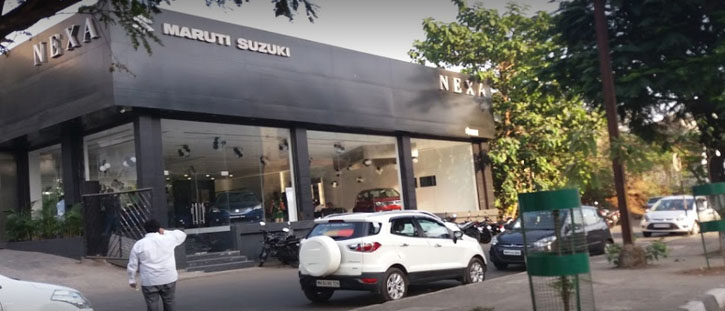 Image Source : autovista.in
Are you itching to get in line to book the new Maruti Suzuki Baleno? Or the S-Cross? If so, you'll have to head to your nearest Autovista NEXA showroom. NEXA is Maruti Suzuki's brand new retail flagship, created to bring Maruti Suzuki premium car brands to the market. The first NEXA showroom was opened in August 2015; since then, more than 10,000 premium Maruti Suzuki vehicles have rolled out of NEXA showrooms.

What's more, these select premium cars will be serviced only by NEXA service stations.
Autovista your favourite Maruti Suzuki retail enterprise now present in NEXA Thane !
Yes, you heard us right. Autovista, your friendly neighborhood authorized Maruti Suzuki dealer has obtained the go-ahead from Maruti & has opened a NEXA outlet in Thane near Majiwada.

Needless to say, Maruti Suzuki doesn't go around handing out such a privilege to any old dealer. Autovista is a top authorized Maruti Suzuki dealer, and has sold thousands of Maruti vehicles over several days.They are part of the world-renowned, international, long-standing Group. Autovista operates primarily within the Mumbai & Navi Mumbai areas.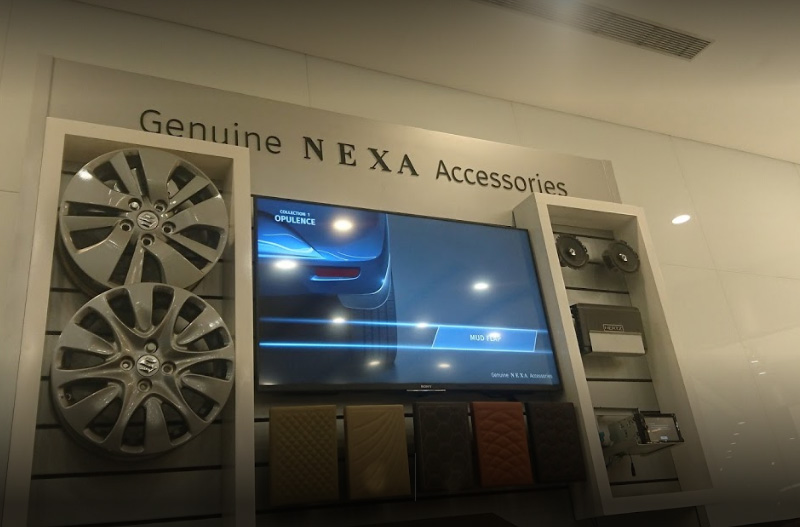 Image Source : autovista.in
Autovista Nexa is much more than just Maruti dealership. They also offer services as follows:
Autovista is also an authorized Maruti Suzuki driving school
Autovista provides loan facilities for buying new and used cars having tie-ups with a large number of top banks and financial institutions for this purpose.
Autovista offers comprehensive car loan insurance from providers such as Royal Sundaram, ICICI Lombard and several others.
Sells 100% genuine Maruti Suzuki accessories
Autovista is an ISO-certified company and has a 750+ strong eminently trained and experienced team.
Why were we're so Excited about NEXA !
NEXA is Maruti Suzuki's strategy to sink its teeth well and truly into premium car segment, and Autovista is all for it. After all, makers of luxury cars like Mercedes and BMW are planning to introduce entry-level models in India soon. If that weren't enough, Renault and other multinational car makers are also trying to tap into the small car market. Maruti Suzuki plans to sell two million cars a year by 2020. Going by this strategy, nearly 10% of Maruti Suzuki's sales will come from its brand new NEXA outlets. Within the next five years, Maruti Suzuki intends to release 15 new premium car brands through the NEXA portals.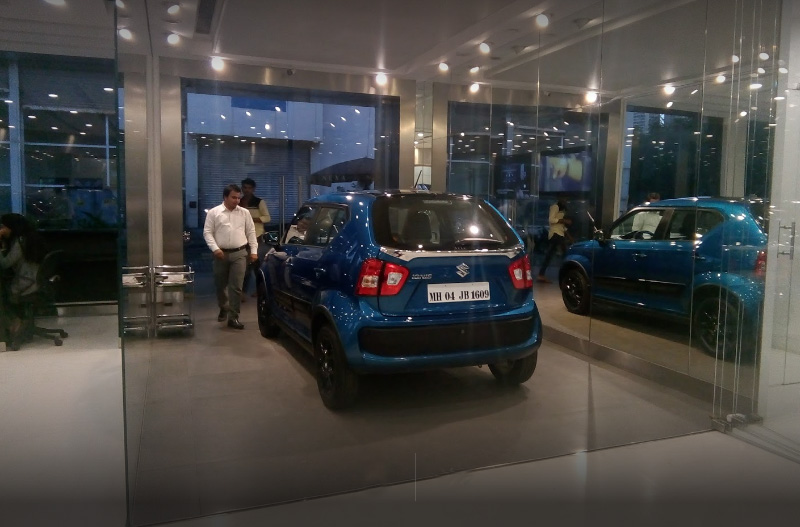 Image Source : autovista.in
The NEXA Experience!
Enter Autovista NEXA showroom in Majiwada Thane and you'll understand what state-of-the-art shopping is all about. Check this out!
Check out videos of various models on iPads in the showroom
Enjoy 360 degree views of the cars on surrounding mirroring screens
Play around with interactive wall-mounted car configurators, and choose your combination of features and accessories
Enjoy a seamless shopping experience on your own personal owner's app
Enjoy personal attention from the relationship manager, while relaxing in a 5-star ambience
So what are you waiting for?
Visit Autovista today and grab your NEXA.
Autovista - Nexa Thane Showroom
Mohan Mill Compound ,
Majiwada, Ghodbunder Road,
Thane (West) Thane - 400607
Tel : +91-9209200071
Website: www.autovista.in
E-mail: info@autovista.in
Also Read : Buying a Car in Thane? Check the cars which will be discontinued soon
Source: www.autovista.in