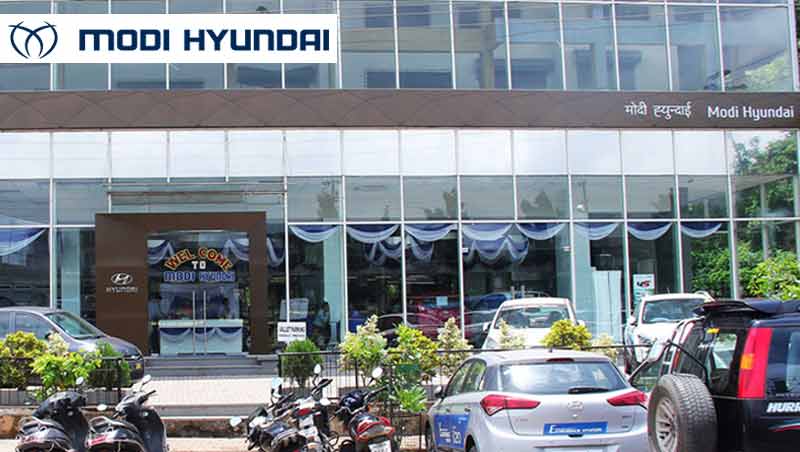 ABOUT MODI MOTORS
It has always been the nature of man to seek improvisation in all walks of his life and this quest alone has separated and elevated us from all other species. Dedication, commitment and the desire to attain perfection are priceless attributes which has kept man ahead in the never ending marathon of achievements in life.

It's a pleasure to present ourselves to an organization likes you which values these precious dimensions as the same is brilliantly reflected through dedicated personalities like yourself.

The following few pages will briefly highlight our core service areas, which you will definitely agree, comprehends all that is required to fulfill your desire to experience the best drive, every time you head out, And of course it comes with our burning commitment to uphold quality at every cost and our desire to see this relationship grow into a strong bond in the coming days.
Mission & Vision
"We at Modi Hyundai shall achieve customer satisfaction through sales and service activities by providing consistent timely reliable and transparent transaction by trained and skilled manpower We visualize to take our organization into modern era of dealership operation and improve the same, continuously through inbuilt quality management system as per this international standard. We vow that everyone in our organization shall strive hard to achieve excellence with impeccable reputation".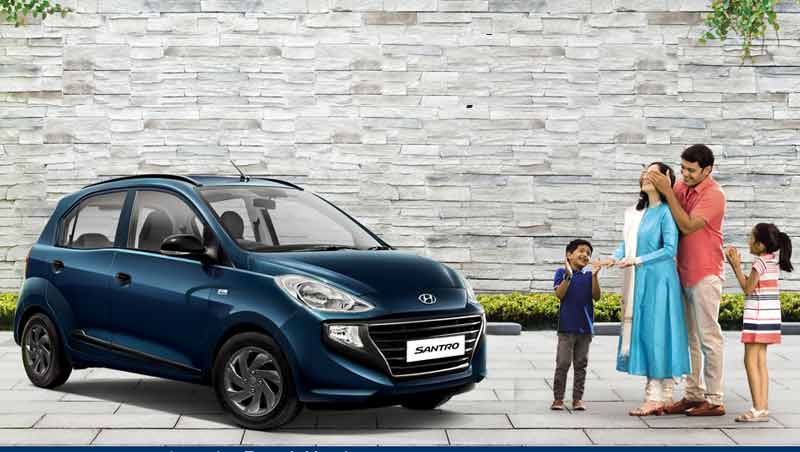 Why us?
MODI GROUP means fixed right, priced right and right on time! Here you experience a unique feature of having the honor of servicing highest number of car in the city which is directly monitored by the talented staff who have been trained by HYUNDAI. Day to day supervision flows directly from the top manifesting into sheer excellence in results and performance of every department. We are pleased to say that we are the first to be certified as as the No. 1 dealership in WEST REGION by HYUNDAI GROUP.

Our group is spread over 3 ACRES of space with a state of art showroom and service station manned by talented team trained by HYUNDAI. We have got showroom in Thane, Santacruz & Vasai and service station for HYUNDAI vehicles in Thane, Vasai & Chunabhatti respectively. We have been in this industry for more than 10 years and have been leading for as many years in the market for customer satisfaction and retention.

The service is well equipped with ultra modern facilities to take care of your vehicles. We also undertake total maintenance plan for all vehicles to give hassle free relationship. We would also be glad to be associated with you for your any Bodyshop Related Work.

Service quality is never compromised and our sole mode of advertisement remains the references given by our satisfied customers to friends and associates. This was possible only because of treating every customer like a king and giving him added value for his time, money and trust. You get all your car requirements under one roof, beneath which, Customer Care is not an option, but a way of life.
Value Added Services & Benefits:
No prior Appointments required
Free Pick up & Delivery Services
HYUNDAI trained Supervisors & Technicians
Dedicated work force of 300 plus staffs
Working hours – 8:00 am to 8:00 pm
Mechanical Deputations for Emergency Break Down provided 24x7.
Genuine Spare Parts
Car Detailing, Anti-Rust Treatments, Surface Refinement, Interior Cleaning etc with world renowned 3M products.
Oven Baked Booth Painting Process
Computerized Paint Mixing Booth Stupendous & Infinite Range Of Paints Thousand of Indian & Imported range of colours to choose from.
Insurance renewal with Cashless facilities.
FEW OF OUR SERVICES, WHICH STILL REMAIN UNPARALLEL ARE
TOTAL GUIDANCE IN CAR ACCIDENT AND INSURANCE PROCEDURES
Our car insurance department actively participates and guides you through all the procedures involved in generating claims on the Insurance Co, obtaining the best approval from the Insurance Surveyor and sending the claim intimations after completion of job. We also assist in following up the payment due to the customers. We are also Tied-up for "Cash less Facility" with major Insurance Companies Like ICICI Lombard, New India, HDFC Ergo, Bajaj Allianz, Bharti AXA, Future Generali, SBI
TOWING & BREAK DOWN FACILITY
In cases of unfortunate Break Down of cars, we arrange the earliest assistance of technicians to rectify the problem or provide Towing facility. 24 hour's assistance provided on emergency breakdown
HI-TECH MACHINES
Hi-Tech Pneumatic Tools & machines, such as Computerized Wheel Alignment.
REMINDERS
Our timely reminders keep you aware of your Car service Due's & expiry dates of your insurance policy saving you from undue inconvenience or penalties, and many such.
SHARE THIS: