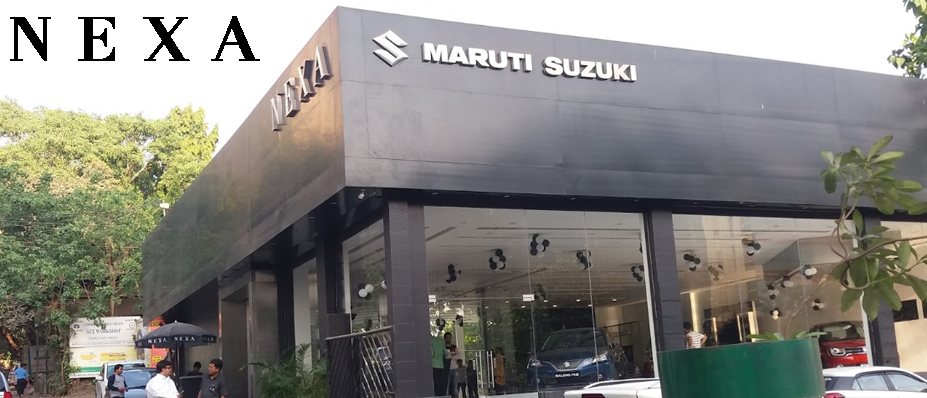 About us
The Excell Autovista is a leading authorized Maruti Dealer group having a turnover of about Rs. 900 Crore. It is a reputed and professionally managed Mumbai-based business and a brand. We operate in mobility sector and fulfill the sales of Maruti vehicles, supported by a team of more than 1400 skilled employees. The group sells over 14,000 vehicles each year in every category and is a significant player in two key cities of Maharashtra, Mumbai and Pune.

We flourish in providing the exclusive MARUTI experience by "cumulative impact of multiple touch points" over the course of a customer's interaction with the organization. Some companies are known to segment the customer experience into interactions through the web and social media, while others define human interaction such as Over-the-phone customer service or face-to-face retail service as the delightful customer experience. We combine the exclusiveness of both. Growing and diversifying with the rapid rise of Indian economy in the last two decades, the Excell Autovista Group is also expanding, not only in providing sales support, but also in services like Pre- Owned cars, Premium category car sales at MARUTI, the True value and other Premium cars. We thrive on commitments of delivering solutions while maintaining the evolving aspirations of customers, partners and associates. The Brand Excell Autovista also has a wide reach and recall value in the market. Company has commenced their operations in 2004 with one out let at Bandra and have started the first year with average sale of 60 vehicles per month. We started to expand the operation with aggressive recruitment and also with expanding the coverage area. The next year onwards we have been able to grow exponentially and have in next 5 years increased our volumes to over 300 vehicles per month registering the CAGR of over 40%.

Maruti as OEM has taken a note of the same and has allocated Kharghar out let as our plan of expansion. We have started the operations at our Kharghar show room and have also expanded for servicing of vehicles from Existing service out let at Kalina to Kharghar service work shop and also at Taloja workshop. We have been able to retain our over 80% of the vehicles for servicing and also for the body shop repairs. The volumes have started to register the meteoric rise with increasing the volumes to over 500 Vehicles sale per month on month on month basis. Further we have expanded at Malad in the year 2015 and since then the volumes have grown to over 750vehicle sales on month on month basis. Later on in 2016 we have been awarded NEXA operations by MSIL (Maruti Suzuki India Limited) and there after we are the top car seller in Nexa ever since and have been able to sell about 1000 vehicles per month. We have further expanded at Pune Location and are proud owner of Pune Arena Channel selling Maruti vehicles and also have been awarded the Nexa Channel at Pune and have started the coveted state de art 3 S service station. In addition we have two more out lets at Mumbai for our used car operations and specially drawn POC center has been put in place. Our operations have been the state of art and have maintained the inventory and have been able to liquidate with large trained and efficient sales force. The total employee strength have grown from 55 work force to over 1200 work force. At Excell Autovista, it's not only a car or service that you get, but also an experience that lives with you long after the transaction is over. With a range of exclusives, Excell Autovista has in a short span of time become a preferred choice of many a Maruti owners. At Excell Autovista, it's not only a car or service that you get - you get an experience that lives with you long after the transaction is over. With a range of exclusives, Excell Autovista has in a short span of time become a preferred choice of many a Maruti owner.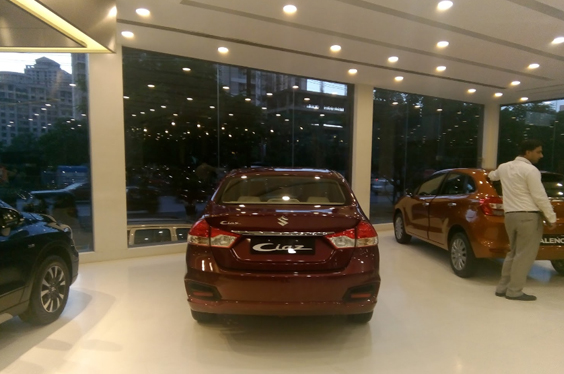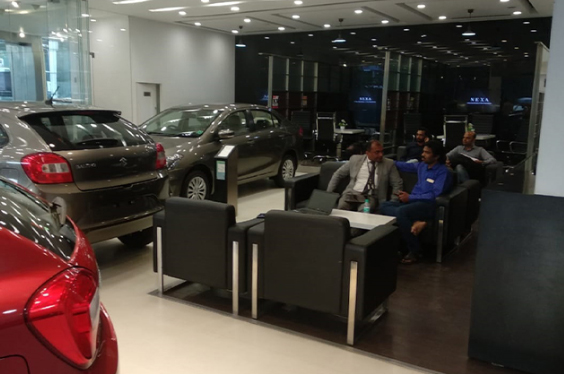 Nexa Finance Partners & Advantages
NEXA Finance helps customers realize their dream of owning a car, with ideal finance deals suited for the customers, right at the dealership. Starting from choosing the right financier, until the completion of loan formalities, we ensure that availing finance at NEXA will be a delight. NEXA Finance also offers flexible and customized financial solutions to enhance your car buying experience.
Disclaimer
1. Terms & Conditions apply. Price of the car model mentioned is indicative & may vary at the time of purchase.

2. EMI calculated is for reference purpose only & may vary at the time of disbursal.

3. Finance at sole discretion of financier.

4. The use of any information set out is entirely at the User's own risk. The User should exercise due care and caution (including, if necessary, obtaining advice of tax/ legal/ accounting/ financial/ other professionals) prior to taking of any decision, acting or omitting to act, on the basis of the information contained / data generated herein. Maruti Suzuki does not undertake any liability or responsibility to update any data. No claim (whether in contract, tort (including negligence) or otherwise) shall arise out of or in connection with the services against Maruti Suzuki. Neither Maruti Suzuki nor any of its agents or licensors or group companies shall be liable to user/ any third party, for any direct, indirect, incidental, special or consequential loss or damages (including, without limitation, for loss of profit, business opportunity or loss of goodwill) whatsoever, whether in contract, tort, misrepresentation or otherwise arising from the use of these tools/ information contained / data generated herein.

Nothing contained herein shall amount to an offer, invitation, advertisement, promotion or sponsor of any product or services of Maruti Suzuki/third party and is not intended to create any rights or obligations. The use of this information is subject to the terms and conditions governing such products, services and offers as referred herein above and specified by Maruti Suzuki/third party from time to time and applicable laws. The information contained / data generated herein may be subject to change, updation, revision, verification and amendment without notice and such information/data generated may change materially. The User cannot distribute, modify, transmit, reuse, report, or use the contents available for public or commercial purposes, including the text without Maruti Suzuki's written permission. The information and/ or intellectual property contained herein is strictly confidential, meant solely for the selected recipient, and may not be altered in any way, nor transmitted copied or distributed in part or in whole to any other person or to the media, or reproduced in any form without prior written consent of Maruti Suzuki or the relevant owner of the intellectual property as the case may be. "Maruti Suzuki " logos are the trademark and property of Maruti Suzuki India Limited.
Address : Mohan Mill Compound, Ghodbunder Road, Near R Mall, Manpada, Thane West, Thane, Maharashtra – 400607
Contact No : 022 67304946
Website : nexaofthanesouth.com
SHARE THIS: