February 2022
SHARE THIS:
What is about a place that makes you return? Is it the food? The people? Probably, it's the vibe. For SOCIAL's second outing in Thane though, it's all of the above.
Image Source: socialoffline.in/WagleEstateSocial
With more than 30 lakes scattered around the city, Thane is known as the 'City of Lakes', where the lakes offer a calm and serene break to the hustle-bustle of Mumbai's oldest satellite town, and have given rise to innumerable communities that thrive on music, art, and culture. Thus, Thane prides itself in being a city that not only values work, but also enjoys the finer things in life; like watching the sunset by the lakeside with those who matter to you the most.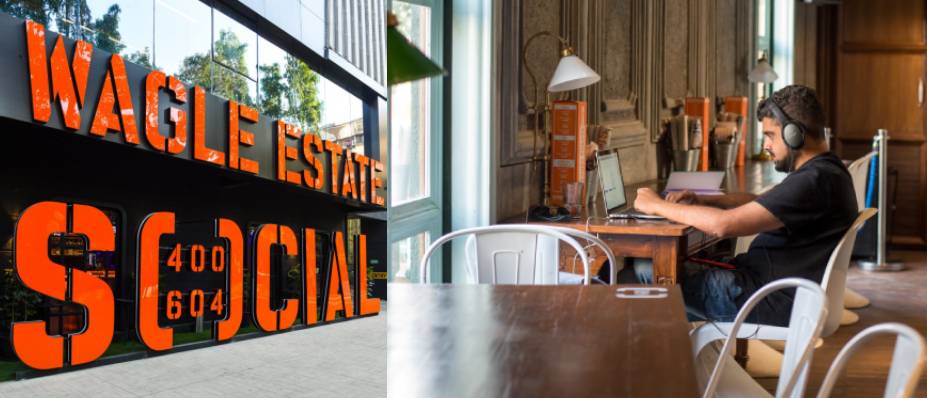 Image Source: www.facebook.com/Wagle-Estate-Social
The iconic cafe's 30th outlet in the country is Thane's first standalone outlet outside of a mall, and second overall. The design and decor is inspired by the bustling Thane station, which was famously the terminus of the first ever passenger train in India. Thane station hosts a large number of commuters on a daily basis, hopping in and out as they figure out routes and schedules, tickets and fares. Since 'movement' has become an important tenet of interior design and is also a part of the.

Mumbai spirit, LED screen panels have been introduced, giving the outpost a sense of motion. The arches in the space are treated as gateways of platforms while the high-energy area serves as the main hall and waiting room. Imagery of trains whizzing past, the backs of fellow travellers' heads and signs for shops and services available around the station makes one feel that they have arrived at the right stop, while the entrance resembles a railway ticket counter; get in line for a good time!

The design of individual elements are also drawn from the lakes that the city is known for and the various moods of water - the arched mirrors reflecting back at the viewer, the rippled bar and DJ console and staggered tiling patterns forming waves, reminding you of the lakes in the city.

The outpost thus juxtaposes the busy with the tranquil, the hectic with the serene, the chaotic with the calm, just like Thane itself.

Famous for putting an experimental spin on classic dishes, going through the menu is no less than going on a culinary adventure. Wagle Estate SOCIAL will serve the iconic Breakfast Trays, Munchies, and legendary Biryanis, along with the all-new SOCIAL Signature cocktails like Asia Sour, Gin Julep, The Pink Pound, Mars Attack and more that make patrons keep coming back for round 2!

So get ready to dive in, because Wagle Estate SOCIAL at Centrum IT Park is where #ThaneGetsSOCIALAgain.
Gallery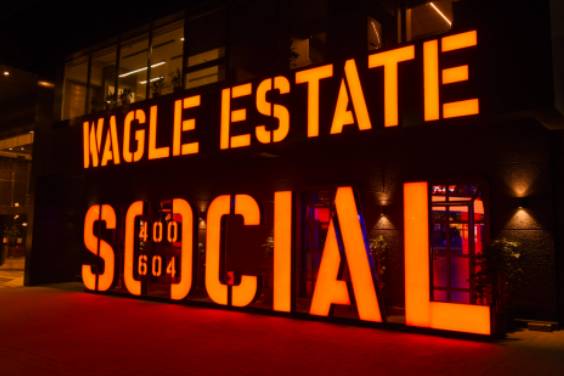 Image Source: www.facebook.com/Wagle-Estate-Social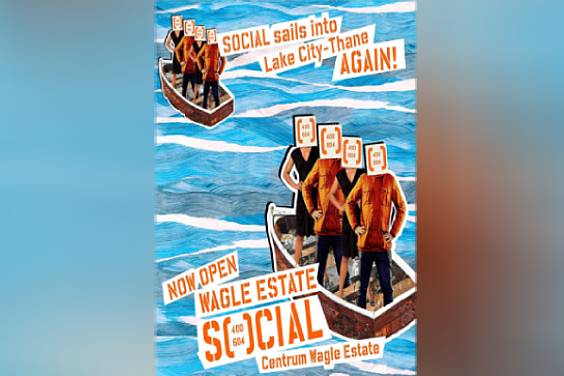 Image Source:www.facebook.com/Wagle-Estate-Social
Restaurant : Wagle Estate Social
Address : Shop No. 7, Ground Floor, Centrum IT Park, Wagle Estate, Panch Pakhdi, Mumbai, Maharashtra 400604
Contact No : 08657992740
Website : socialoffline.in
SHARE THIS: