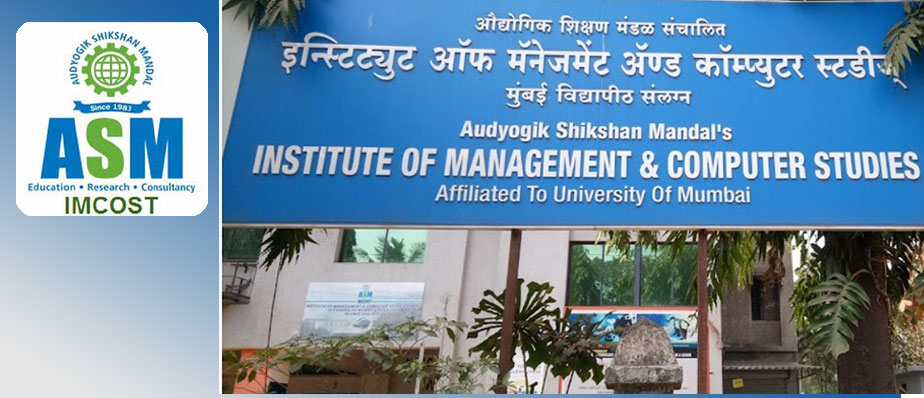 Image Source:www.imcost.edu.in
About us
Backed by the 36 year legacy of the ASM Group of Institutes, IMCOST is one of the top ranked BSchools in Mumbai. Institute of Management & Computer Studies (IMCOST), was established in 2004 in Wagle Industrial Estate ,Thane, Maharashtra.

Located in the industrial belt of Thane, the institute offers its students consistent industry interaction, enabling students to learn from the leaders. The sole objective of founders was to provide opportunity to students belonging to all sections of the society for acquiring quality education in Management and commerce stream at under graduate level. Our Institute is affiliated to University of Mumbai. We are strategically located and easily accessible from Thane and Mulund railway station.

Our Institute's premises are well equipped to satisfy all academic, extracurricular and social needs of the student community. Our faculties are qualified and experienced in their line of specialization and comply with eligibility criteria for teachers specified by University of Mumbai. For Industry oriented subjects we engage services of visiting faculty with extensive experience to enhance employability of students .Our library is well stocked with books prescribed by University and for reference E-Books, magazines are also available..Moreover to meet the needs of advance learners we subscribe to various periodicals relevant to business environment.

The faculty pool of IMCOST consists of experts from the industry and academia. Along with foreign faculty and guest lecturers, IMCOST conducts regular industry visits, overseas tours and extra and co-curricular activities for its students, providing its students with effective practical training. The students of IMCOST consistently top the university merit list and as a result are well placed, adding to the excellent placement track record of the institute.

Above courses are self financed and we do not seek any assistance from Government or any statutory body.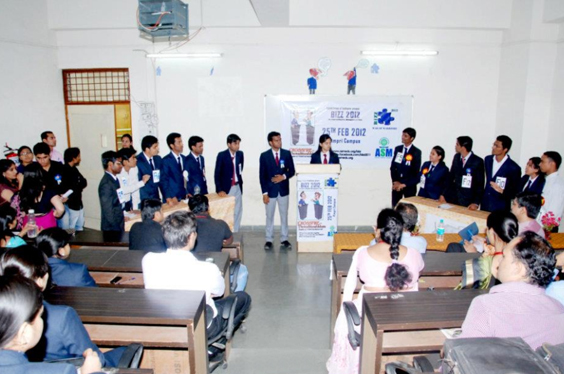 Image Source: www.imcost.edu.in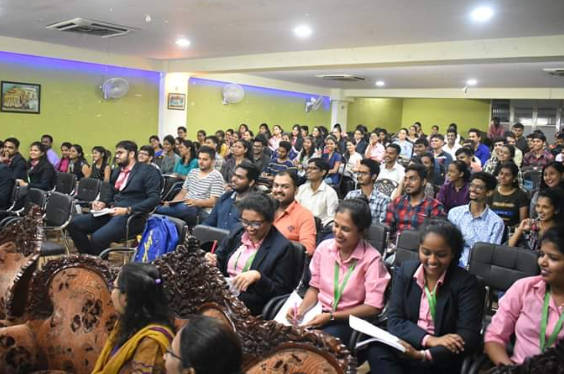 Image Source:www.imcost.edu.in
Our Objectives
To educate, train and prepare our students for management careers in the public, private and cooperative sector and also to develop entrepreneurial skills for future entrepreneurs.
To create an intellectual and interactive environment as a part of the learning process and to stimulate thinking on problem solving concerning the management of enterprises through seminars, workshops, case study discussions, panel meetings, paper presentations and project work.
To undertake research, consultancy and training on issues concerning the management of large, medium and small enterprises in the public, private, co-operative sectors and multinational organisations.
To arrange student visits to industries and internship projects in addition to classroom teaching.
To encourage research by students and faculty through our well equipped research cell.
To encourage the employability of ASM's Students, a comprehensive program called ASM's EDGE has been designed and introduced.
Why Imcost
A strong alumni network of 2000+ who are closely associated with the institute and actively participate in placements for current students.
ASM's IMCOST is Affiliated to the University of Mumbai, Mumbai
Accredited by NAAC.
The first institute in India to offer the HBS Online Program from Harvard Business School.
ASM's IMCOST is supported by UGC for various seminars and workshops to improve student employability.
Collaboration with IBM for Business Analytics, HR, Finance, Marketing & Logistics Analysis.
Proactive Management that focuses on grooming its students to suit the industry needs.
Strong strategic alliances with IT & Non-IT sectors, and a strong presence in the industrial sector in India and abroad.
State-of-the-art infrastructure, equipped with top-of-the-line computer labs, a vast library with more than 40000 books on management and IT, online journals & international magazines.
Faculty drawn from industry, academia with excellent experience to take care of the overall development of the students.
Excellent placements records, with students excelling in their respective careers.
Holistic development through a range of academic, cultural, sports, team building activities, competitions, soft skills training, industry interfacing, etc.
One of the few institutes in India to adopt the case study methodology of teaching and also into developing case studies and conducting case study resolution competitions for industries in India and abroad.
Salient Features
ASM's Groups 36 years experience in imparting quality education.
Impeccable Placement record with excellent pay packages
B-School in Mumbai. HBS Online Program from HARVARD B- SCHOOL.
Ranked among top B-Schools in Thane
Certification in Analytics from IBM
EXCELLENT Alumni Network group
Specialized training in Soft Skills & Industry Orientation
Student Exchange program
Learn from Expert faculties from University of various Countries.
Industrial Tour to various companies providing a great exposure to the corporate world..
Our Vision
To be a world class center of learning that excels in Management & Information Technology education, research, training and consultancy.
Our Mission
Our mission is to strive to attain excellence in education so as to contribute to the Socio-economic transitions in the nation by presenting unique pedagogical opportunities aimed at developing outstanding, effective, committed & dedicated, socially responsible global managers & leaders who make valuable contributions to all levels of the corporate world and society.
Why Asm'S Imcost
At ASM, we look to groom students to make them corporate savvy professionals from day one. Our exhaustive events, workshops, seminars, foreign faculty visits, ensure that our students have a curriculum packed with both academic and practical exposure.

The Institute enjoys a strategic location which is easily accessible to Thane, Mulund, Navi Mumbai and Central Suburbs. Another factor which is important is Institute's proximity to Thane & Mulund Railway stations and the Bus Terminals.

Institute is located in an Industrial Estate which provides a unique opportunity in terms of Industry Interface and this location factor allows regular interaction with Industry stalwarts which also helps the students to integrate learning process with Management practices.

Our endeavour is to provide trained manpower to Industries which in turn is benefitted in terms of latest management concepts & Information Technology Knowledge to boost productivity.

Our Attributes are:

Identify bulk employers appropriate to student's needs
Understanding and Developing Interface between employer and aspirant.
Arranging grooming sessions and preparing students who intend to appear for interviews.
Arrange campus Interviews band fit the right candidate at right place.
Address : C-4, Wagle Industrial Estate, Near Mulund Check Naka, Thane West,
opp. Aplab, Mumbai, Maharashtra 400604
Contact No : (022) 25832452 / 25829318 / 25832466 / 9820816932 / 9769088077 / 8976164980 / 7977593401
Email : info@asmimcostedu.org
Website : www.imcost.edu.in
Created On June 2021
SHARE THIS: