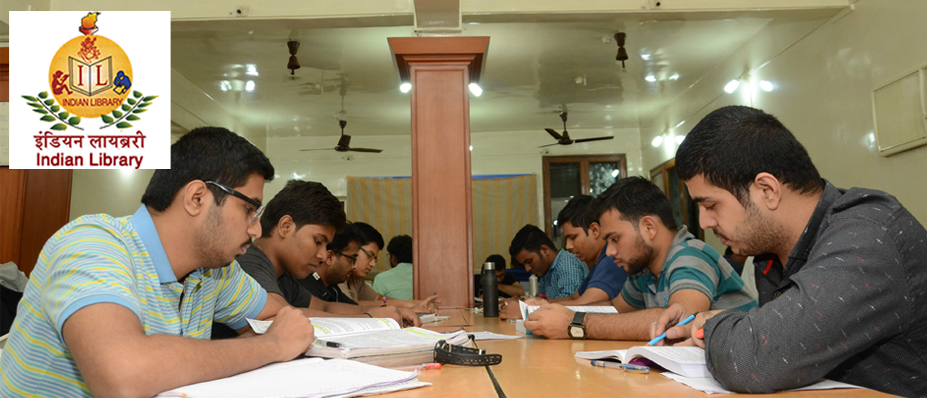 Image Source: indianlibrarythane.com
About Indian Library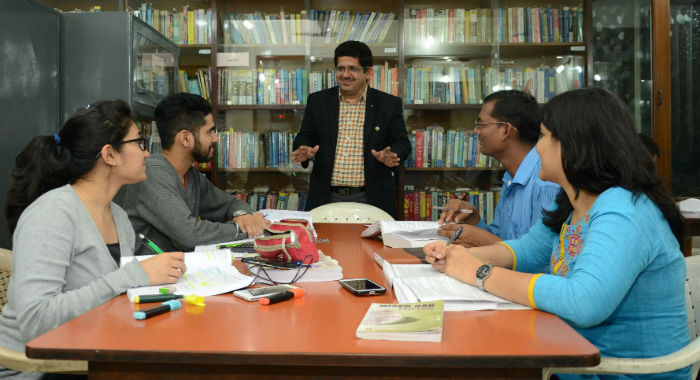 Indian Library's mission is to provide students with basic infrastructure facility for self- study by providing them books related to all educational fields. The Indian Library is a unique organization dedicated to students who possess the will to study and move ahead in their careers. It is a Self-Study Centre with reference books on all major educational facilities available in India.

This organization provides a unique opportunity for students to be in contact with the latest developments of education in India. The Indian Library came up with the noble idea of providing a study place with facilities that creates an encouraging environment for studying. It was started on 6th September 1999 and was highly appreciated by all leading newspapers. It's a non-commercial organization promoted by a business firm - "Devaa Shirts".
Vision And Milestones
To make every student who comes to the Indian Library taste success by providing them with all the necessary infrastructure that is required in his/her academic life.
More than 25,000+ students have passed through this library in the last 20 years.
Indian Library is the only library in India which is open 24/7 and has entered into Limca Book of Records.
Indian Library Tour
Message From Director's Desk
Honour, Prestige and Blessings are rare commodities that cannot be purchased. These are the noble attributes which cannot be demanded but commanded, and we are proud to say that we are successful. The satisfaction we see on our students' faces makes us very happy, and it gives us mental peace for playing the role of a catalyst in the student's career.

We are extremely happy that we could give our best to the students and they are very happy too! We have also been fortunate in fulfilling our parent's wishes! The Indian Library will continue its services in the educational field for years to come, and this is not only our dream but also a heartfelt promise.
List Of Facilities In Indian Library
24 Hours and 365 Days
Six Reading Rooms (5000 sq. ft.) in the library offers students to put in long hours of studying in a comfortable and peaceful atmosphere.
AC/ Non-AC Reading Rooms
To enhance the comfort of the students, the institution offers them an option of availing the AC or Non-AC reading rooms as per their request.
Books of all subjects
The institution provides students with the opportunity to avail any sort of reference books or the latest titles by esteemed authors in various fields. They can also order for a reference book if it's not readily available in the collection. Reference Books are available in the following courses- Arts/ Commerce / Govt. Services / Management Courses / Medical / CA / ICWA / CS / Science / Engineering / Law and other exhaustive list of courses.

As it's not a circulating library, students are not allowed to take the books home. The Indian Library also provides students with the latest data on courses that are being conducted in India after the SSC and HSC Exam, and the students can avail this data post their admission. Every quarter a seminar is conducted - 'Seminar on Vocational Guidance' - wherein students who would like to inquire about the prospect of their courses or its availability in India or Maharashtra are guided through necessary information.
Canteen
As students spend around a lot of time in a day at the library, the canteen area allows them to feel refreshed after a good meal.
Newspaper / Magazines
To enhance the all-round knowledge of the students, this organization offers almost all the leading newspapers.
Parking
Due to limited space, parking is available only for two wheelers, hence it's advisory to utilize public transport or two-wheelers to commute to the institute.
Laptop / Mobile Charging
Sufficient number of plug points are provided to students who wish to charge their laptop or mobile phones.
Stationery / Printout
Indian Library provides with the latest data on courses been conducted in India after the SSC and HSC Exam and the students can avail to this data on admission.

Every Quarter there will be a 'Seminar on Vocational Guidance' wherein students who would like to inquire about the prospect of their courses or availability of courses been conducted by the institute in Maharashtra or India will be provided.
Tiffin
This service can be availed by all the students as per their convenience.
Wi-fi
Internet Facility will be available to members for career purpose only.
SHARE THIS: