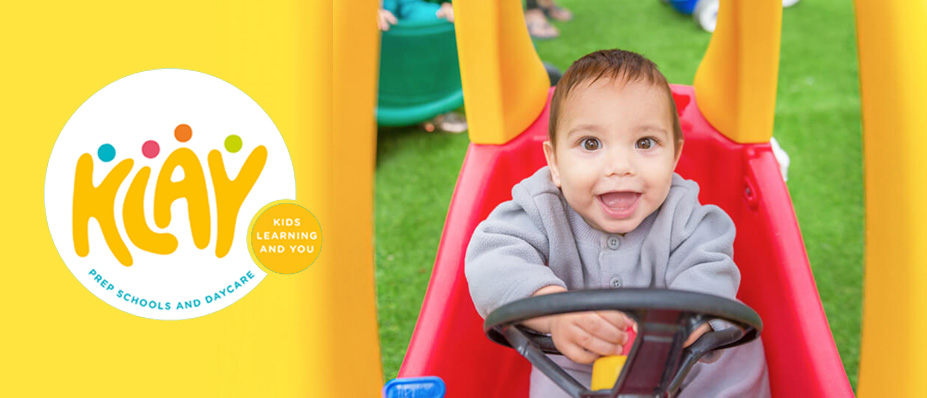 Image Source: www.klayschools.com
About KLAY
The moment a child is born, the parent is born too. In the process of nurturing their child, parents grow with each passing day, learning to view the world with many different lenses. Almost all parents admit that parenting is one of the most difficult jobs that they have done but also the most fulfilling one. The parenting journey, at times can get very lonely, specially in fast paced urban environments.

KLAY as your trusted parenting partner is there for you every step of the way, supporting you with information, early childhood development tips, research and guidance on specific child development issues.

Located a midst of Rustomjee Urbania complex in the heart of Thane, the center offers the state of art infrastructure that most appropriately suit the prerequisite of every parent. Spread across 2 floor comprising 4600 sqft area exactly above the Eden Super Bazar and next to the highway makes it easy accessible and approachable.

The thought process involved in detailing each of our classroom with age specific toys and equipment speak about our concept and philosophy. Our highlights are a spacious simulated outdoor play-area, a well-equipped library for the gen-next reader, our role play room for our doctors, chefs, fire fighters in making and complete transparency in our operations.

We offer live CCTV streaming, well-trained teachers and care-givers, age appropriate toys, a spacious play-area, in-house cooked healthy and nutritious meals, daily reports through ACE application and much more.
Programs
Preschool
KLAY's Preschool Program is designed based on the fundamental understanding that a child's brain undergoes extraordinary development in the first six years of life. KLAY helps your child embark on the journey of lifelong learning and lays a solid foundation for academic and social development.

The focus of the KLAY Preschool program is to instill independent learning, creative thinking & excellent communication skills to arm your children to succeed in tomorrow's world.
Daycare
KLAY Daycare is a safe, secure and stimulating environment that positively engages and celebrates children and their families through a world class childcare support system.

A home away from home, the KLAY Daycare's are managed by committed and experienced teachers with strong background in care-giving and early years learning, who personalize the experience to accommodate each child's emotional, social and intellectual needs and temperament.
Infant Care
One of our most sought after programs, the infant care, has developmental and age appropriate curriculum that invites exploration and celebrates the important milestones that act as transition from infancy towards the active and more independent world of toddlers.

The infant space is exclusively designed with safety and security of the little ones in mind.
Enrichment Programs
Klay offers a broad range of enrichment programs that are developed and conducted by trained professionals in their respective fields. The programs are designed to develop critical thinking and encourage creative expression.

The enrichment programs vary by geography and centers. Below is a sampling of the enrichment programs conducted at KLAY. For further details, contact your Centre Director.
Special Education Needs
Dedicated to maximising every child's learning potential based on their unique learning styles, strengths and needs, the LLC centres provide specialist input within and outside the KLAY centres.

Their bespoke and tailor-made learning programmes are designed in such a way so as to develop and enhance a child's learning. Whether through one-on-one sessions or small groups, they use a range of expertly crafted learning strategies to support and enhance the academic skills of children.
Teacher Training
KLAY Preschool Teacher Training Program provides quality teacher training of Early Childhood education in India. High quality early age learning has been shown to have long-term positive outcomes in the future of students leading to more healthy, confident and successful individuals.

KLAY Preschool Teacher Training Program draws on the vast experience of KLAY as a leader in early childhood education. Accreditation with KLAY's Preschool Teacher Training Program means teachers are skilled and well equipped to provide a high level of quality care and education for our young ones. Families can be assured that their children are receiving high quality, research based education that sets the foundation for a successful life.
SHARE THIS: