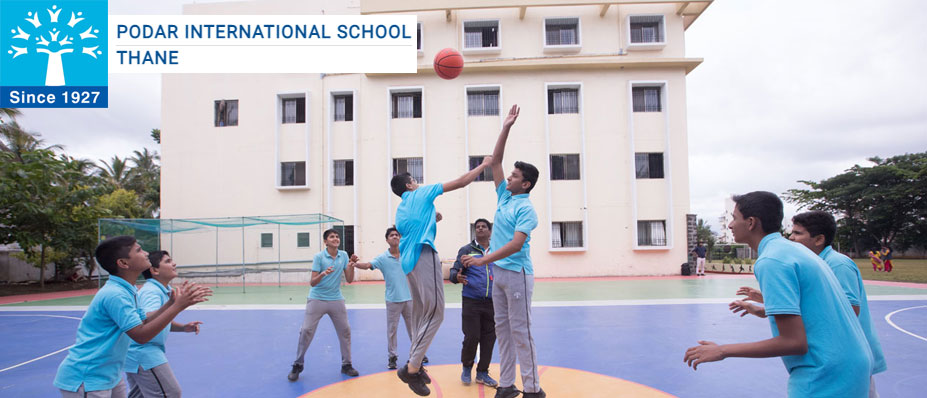 Image Source:www.podareducation.org
Podar Education Network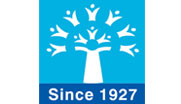 Established in 1927, by Sheth Anandilal Podar, Podar Education Group has, from the very beginning been focussed driven and motivated by the traditional Indian values of honesty, integrity and service. The father of our nation, Mahatma Gandhi, being the very first President of the Anandilal Podar Trust stands testimony to this fact. (View the minutes of the first Trust meeting).

With over 93 years of experience within the educational space, the Podar group is now a network of 131 educational institutions spread across the nation, with a combined student strength of more than 1,60,000 and the support of 7,600 dedicated and loyal staff members.

Our constantly growing network of education institutions includes a wide spectrum of Pre-Primary schools under the name Podar Jumbo Kids, Primary and Secondary schools under the name Podar International School, Partner Schools under the brand name Podar Learn School, colleges offering International undergraduate and graduate degrees, Part-Time courses and Teacher Training Institutes.

The Podar network of schools also offers a wide choice of educational streams such as the Central Board of Secondary Education (CBSE), Council for the Indian School Certificate Examinations (CISCE), Secondary School Certificate (SSC), Cambridge (IGCSE) and International Baccalaureate (IB).

Our scholastic record, innovative learning methods and strong commitment to delivering quality through integrity has helped us scale heights that few have managed in the field of education.

As a result, Podar today is a trusted name and an acknowledged leader in the collective effort to shape the future of our children and the nation through its wide network of top schools in India.

We welcome you to join the Podar family and to give your child the best when it comes to an integrated, holistic and empowering learning experience.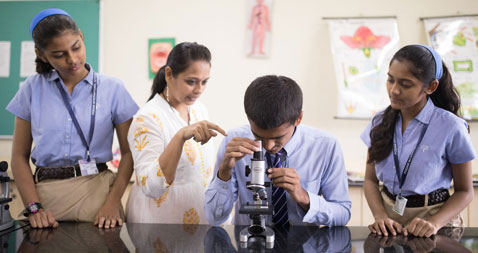 Image Source: www.podareducation.org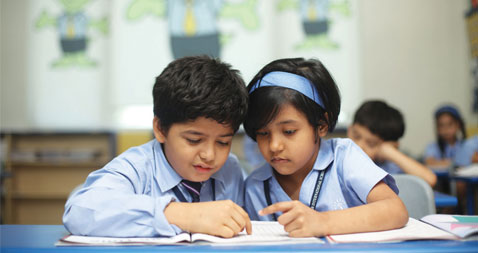 Image Source: www.podareducation.org
Our Mission
To develop and equip the children of India for the challenges of the 21st century.
Our Vision
To be the best and be recognised as raising the traditional standards of educational possibilities and outcomes for students, parents and society.
Our Values
Innovative
Committed
Open
Long Term
Goals of Each Podar Students
Independent Thinkers
At Podar International School, the students from a very young age are trained and encouraged to be independent thinkers and to take on an approach of innovation and ingenuity. Therefore, when faced with a problem or a situation, our students do not simply look for ready answers but use their imagination and analytical abilities to create pragmatic solutions.
Communicators
We believe that it is not enough for our children to just have great ideas. It is equally, if not more important that they are able to communicate these ideas effectively. We train our children to be effective communicators, armed with eloquence, assertiveness and clarity in thought to put forth their points with ease and without hesitation, irrespective of the audience or the occasion.
Adaptors
We believe that every Podar student should be able to adapt to the global scenario that they would be a part of – the scenario that is in a constant state of flux – the scenario where change is the only constant. We train the wards in our charge to be steadfast in an ever changing environment and think out of the box, using their skills and core competence to make sure their success is not a probability but certainty.
Modern Citizens
We live in an age where technology has pervaded every single space, right from agriculture to aerospace, economics to policy. The Podar approach to learning imparts our future generations with the necessary technical know-how and the awareness of the fundamentals of each technology so they are unfazed by changes and always up to the challenge.
Good Human Beings
Last but not the least, we understand that integrity, values and standards are what separate the successful from true success. It is a matter of pride for Podar International School that we don't just make our children knowledgeable – we nurture the little saplings of wisdom, inculcating values and standards that will help achieve not just numerical success but also win the hearts of the world along the way.
Why Podar
The Right Approach
The Right Curriculum
The Right Faculty
The Right Environment
The Right Skills
Created On May 2021
SHARE THIS: