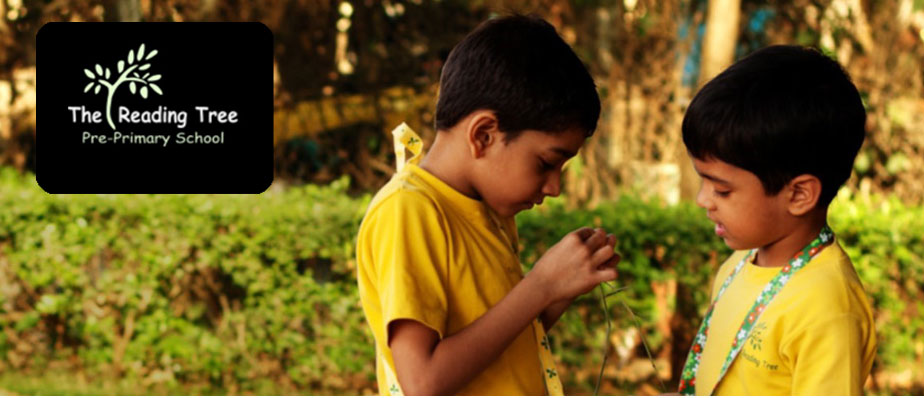 About Reading Tree
Reading Tree is into early childhood education where emphasis is on overall developmental needs of the child. It inculcates different methodology based on the experiences and learnings with the children.

It is an alternative approach from that of a more mainstream preschool. The children are welcomed by teachers with a hug and nurtured in a home-like set up. They follow a predictable routine with days set for painting, art and crafts, sensory play, cooking etc. The curriculum is an integration of arts and academics for children from Playgroup through Senior K.G. The child's imagination is brought alive through stories, role plays, nature walks and involving them in day to day activities.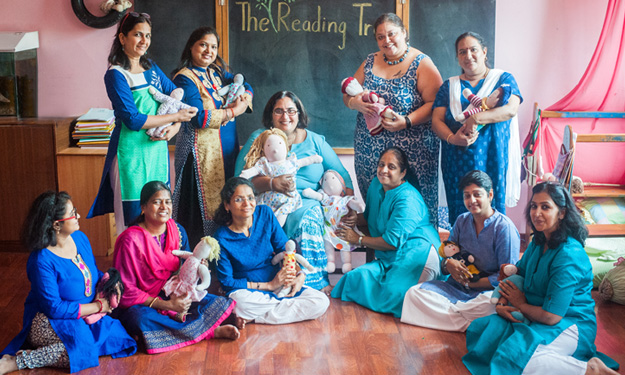 The class rooms are designed to recreate home like atmosphere where children feel comfortable, safe and inspired to learn. These spaces create an environment that is not only homely and protective, but also very personal to the child where they carry out day to day activities like cooking, baking, art and crafts, reading, story-telling as a part of their academics. It seeks to provide an unhurried and creative learning environment for children. 'The Reading Tree' school program helps children understand the world by providing predictability through rhythm which is a gentle repetition of everyday activities.

The Reading Tree' has been successfully accredited with the British Council International School Award 2012 – 2015. The British Council International School Award supports the school in embedding international learning into the curriculum. Working towards it gives children and teachers a new perspective on the world, and the skills to work in a global economy.
Reading Tree emphasises development of a child on
3 R's – Rhythm :
Rhythm :
The Reading Tree program helps children understand the world by providing predictability through rhythm. Rhythm in this instance is not about music, but rather about the gentle repetition of everyday activities. This provides ease and sense of security.
Repetition:
Repetition is incorporated in our daily rhythms. This brings about consistency and in turn helps to cultivate discipline.
Reverence :
Reverence is nothing but awe, wonder, respect ,beauty, peace and grace. By practicing reverence in life for everything we do and say we become deeply rooted and alive.
Curriculum followed: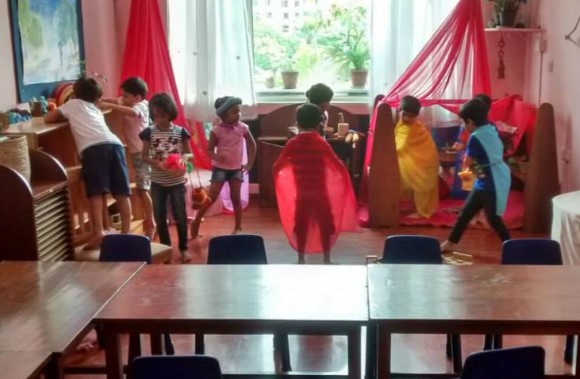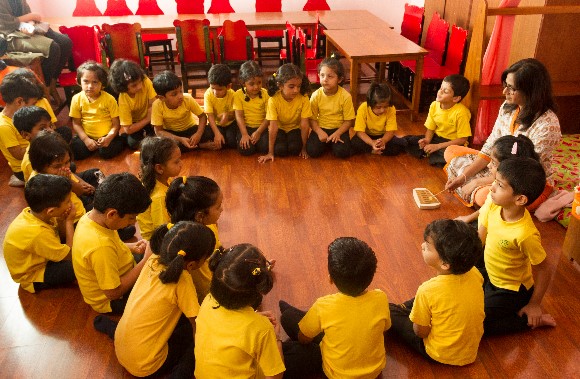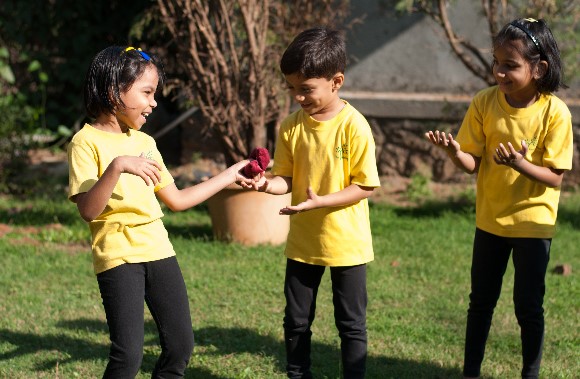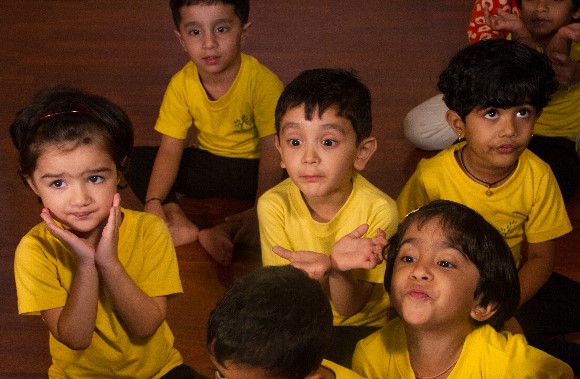 Indoor Play: It is through play that children learn to know the world around them.

Circle Time: The heart of the program - Circle time happens throughout the day in different forms where children sing together and move together into a seasonal or a story based theme.

Soul Time: 30 minutes of daily quiet time where children are involved in the artistic activities that nourish their soul. Each day they dedicate to an art form as per their feelings.

Outdoor play brings in children, a sense of connection with nature and their surroundings. Their curiosity comes alive when they are allowed to explore, see, touch, feel and make connections with the world around them.

Story Time : Every day the children gather around the teacher for an oral story. Stories are told over a period of time; but not in a mechanical manner. The images and characters live in the teacher, allowing for a human connection to language and story that are shared with the children.

Music : Children are naturally inclined to music and have an appreciation for the same. We can build on this natural instinct by using music to enrich lives of our children.

Maths : Math concepts are dealt from concrete hands on experiences leading onto abstract. Stories are used to explain some concepts which help the child to remember and understand better.

Language : Creating love for learning is an essential part of 'The Reading Tree' program. Movement form an integral part. Facial expressions, gestures, sounds, visual aids, concrete objects and ideas are used.
Global School Partnerships – An exciting approach to global citizenship.
The Reading Tree also widens the child's horizon and we have entered into Global School Partnerships. We are in constant exchange programs.
Created On March 2020
SHARE THIS: