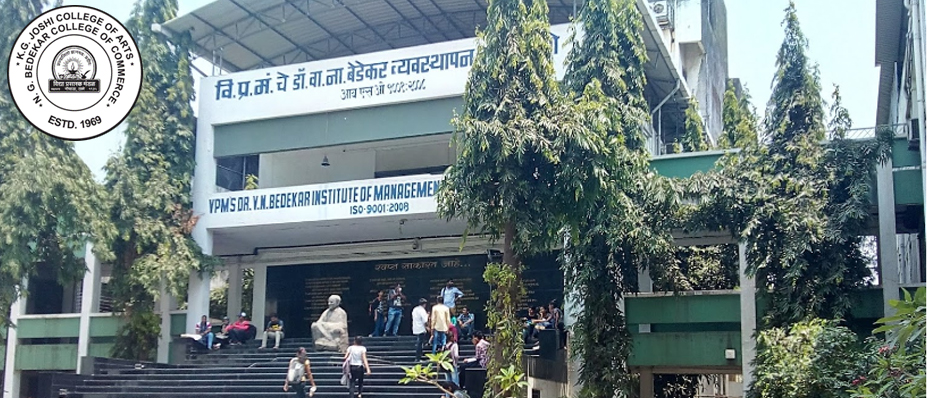 Image Source:www.joshibedekar.org
About Vidya Prasarak Mandal
Vidya Prasarak Mandal was founded in the year 1935. Its founding fathers led by late Dr. V.N. Bedekar, a medical practitioner were men imbued with idealism and desire to serve the educational needs of the people of Thane.

Beginning with a primary school, Dr. Bedekar and his team, worked with missionary zeal. Today, the educational institutions established by Vidya Prasarak Mandal in Thane serves the needs of more than fifteen thousand students.
The Educational Institutions include:-
Dr. Bedekar Vidya Mandir (Marathi Medium)
Sou. A.K. Joshi English Medium School
B.N. Bandodkar College of Science
K.G. Joshi College of Arts
N.G. Bedekar College of Commerce
VPM's TMC Law College
VPM's Polytechnic
VPM's Polytechnic IT Centre
Advanced Study Centre
VPM's Dr. V.N. Bedekar Institute of Research & Management Studies
VPM's Maharshi Parshuram College of Engineering, Velneshwar
VPM's Centre for Career and Skill Development
VPM's Council of Senior Scientists
In 2008-2009 Vidya Prasarak Mandal opened its doors to international institutions of repute. An educational collaboration was signed with California University of Technology, USA, (CalUniversity) for conducting professional courses namely, Master of Business Administration and Doctoral Programme in Business Administration. An MoU was signed with the University of Skovde Hogskolevagen, Sweden for conducting Graduate and Post Graduate Courses in Medical Biotechnology, Molecular Biology and Physiology. Another milestone has been the establishment of the VPM's London Academy for Education and Research. This Academy offers courses in Management, Indian Culture and other emerging areas. The Mandal has started a world class Engineering College (VPM's Maharshi Parshuram College of Engineering) with state-of-the-art facilities at Velneshwar, 55 Km. from Chiplun, Ratnagiri (Mumbai - Goa highway).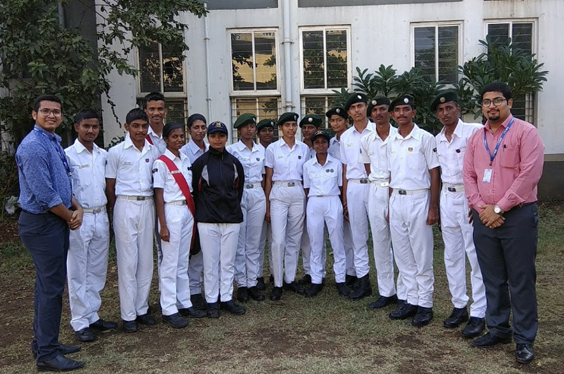 Image Source: www.joshibedekar.org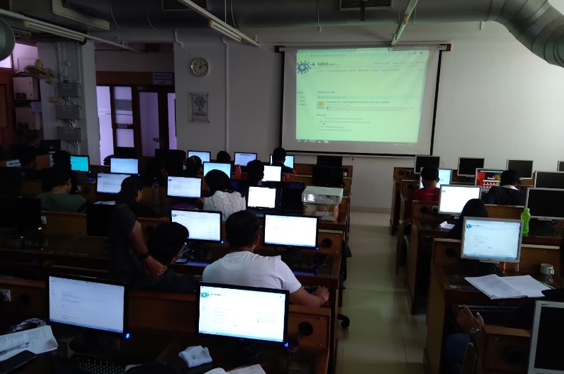 Image Source: www.joshibedekar.org
About Joshi-Bedekar College
K.G. Joshi College of Arts & N.G. Bedekar College of Commerce was the first institution of higher learning to be established in Thane City in 1969.

Strategically located, the college is at walking distance from Thane Railway Station on the Central Railway line. It is well connected by bus services to every part of the city including Navi Mumbai.

The College received permanent affiliation, in January 1988 with effect from June 1982. The college was reaccredited by National Assessment and Accreditation Council (NAAC), Banglore and awarded 'A' grade in January 2011 (2nd cycle) and subsequently has awarded 'A' grade in November 2016 during 3rd cycle.

The College is one of the Community Colleges of the University of Mumbai and has got the Best College Award of University of Mumbai (2011-12). The College is also ISO 9001-2015 Certified.
Vision
Information to knowledge And Knowledge to Wisdom
Mission
To nurture and foster an innovative academic environment for critical thinking, all-round growth and continuous development of students and staff to make them responsible and sensitized citizens of society.
Objective
To Provide an atmosphere of learning and encouragement to all students and staff.
To motivate students from even the most humble background forwards achieving excellence in academic and other fields.
To inculcate values for holistic development and character building.
To encourage and imbibe ICT Skills that gives students a competitive edge.
To Prepare students to take their rightful place in society and contribute to national development.
Learning Outcomes And Graduate Attributes
The college provides suitable infrastructure, learning resources, environment and qualified faculty for the programmes offered. Students are expected to put in appropriate learning inputs and take benefit of all this during their course period.

Thus, on completing the course, every student graduating from this college should reap at least the following benefits of his / her personality development.


Becoming a good human being and a mature, responsible and sensitized citizen.
Acquiring a foundation that can grow into any desired field in life.
Possessing sufficient subject-related knowledge and skills for useful application in a job / business / real-life situation in the contemporary world.
Created On June 2021
SHARE THIS: