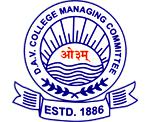 D.A.V. Thane established in the year 1995 holds the motto of imparting quality education and gives an opportunity for holistic development of the students. It is committed to extend all possible opportunities to children to participate in learning through doing and offer conceptual clarity through illustrative presentations and theme based displays, making learning a fun.
With its innovative schemes and comprehensive education, D.A.V. Thane, lends instructions from Nursery to Std X. It is affiliated to the Central Board of Secondary Education, New Delhi and is directly managed by the D.A.V College Managing Committee, New Delhi.
About DAV CMC :
DAV College Managing Committee (DAVCMC) is the largest non-governmental organisation in the field of education in India today. It has a glorious past steeped in the history of India, our great nation. DAV College Managing Committee has contributed to nation-building by pioneering private initiative in education. In our more than 131 years long career span, DAV students have emerged as leaders in their chosen fields as Nobel laureates, Prime Ministers, Scientists, Sports persons, Defense personnel, Actors, Media persons, CEOs, etc., thus, making meaningful contributions to the economic and social development of India.
The organisation is managed by a galaxy of luminaries from diverse fields who are committed to the philosophy of Arya Samaj and ideals of Swami Dayanand Saraswati. The DAV institutions are spread all over the length and breadth of India with DAV presence in almost all states catering to a wide range of clients from the urban elite to the rural Indian. DAV's commitment to quality education ensures highly qualified and skilled work force and state-of-art infrastructure in the educational institutions managed by it.
School Goals :
Providing education of the highest quality to prepare the students for higher learning.
Training teachers on a continual basis.
Developing a conducive environment in the School where the student is nurtured.
Involving parents in the development of students.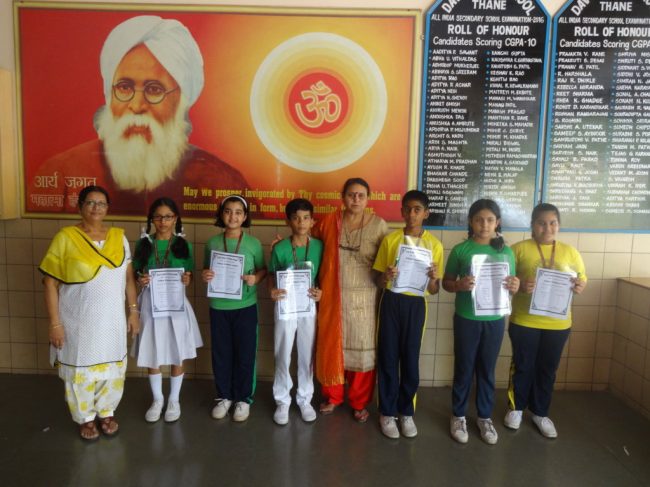 Principal's Message :
We at DAV Public School, Thane, endeavour to inspire and empower our studentsto be life-long learners, critical thinkers and productive members of an ever - changing global society. Students are motivated to channelize their potential in the pursuit of excellence in a holistic, student-centred environment.
The chief motive of our institution is to synthesize the modern knowledge and technology with ancient heritage, Vedic values and Indian culture.
I am confident that DAV Public School, Thane, will always be a beacon of light guiding the destiny of its students while radiating kindness and compassion as it soars high in its pursuit of academic excellence and fulfilment of the school motto, "We learn to serve".
Simmi Juneja
Principal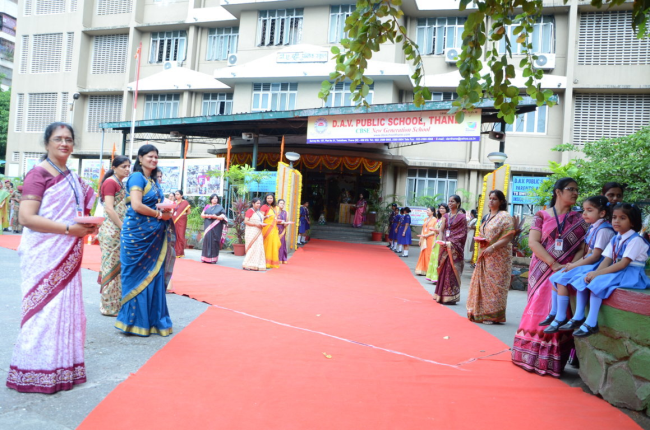 School Curriculum :
Affiliated to CBSE, New Delhi vide no. 1130048, the school follows the curriculum and rules laid down by CBSE. However the Text Books printed by DAV Publication, new Delhi are prescribed from JrKG to std VIII.
The Std VIII Examination is conducted by DAV Centre for Academic Excellence to maintain uniformity in all schools in India. Std X Examinations are conducted by CBSE.
Along with main six subjects laid down by CBSE (English, Hindi/Sanskrit, Marathi/Sanskrit, Maths, Science and Social Science) the school also offers G.K, Art Education, Computer and Dharma Shiksha as teaching subjects. Emphasis is also laid on Physical and Health Education and Yoga.
Student can opt for Additional Subject (Vocational Education – IT ) in Std IX and X.
Marathi is introduced in Std I, Computer and Hindi is introduced in Jr.KG class. Students have to study three languages till class VIII. Ie. English, Hindi, Marathi/Sanskrit.
Weekend Activity Classes :
Various activities like Yoga, Roller Skating, Gymnastics, Cricket, Drawing, Tabla, Hindustani Vocal, Conversational Skills etc. are introduced for children during weekend activity classes.
SHARE THIS: