21 March 2016
SHARE THIS:
Image Source: vnbrims.org
The pedagogy of education at the post graduation level may be fine tuned by bringing in a wide array of creative and innovative approaches into the learning process. As a teacher the aim is not just to impart knowledge but also to enhance competencies by developing practical skills, critical thinking and inspiring creativity among students. The aim is to make learning pleasant, optimistic and an enjoyable experience.
Our Vision
To be amongst the top management institutes in the country and become the world class center of excellence in learning and innovtion driven by social sensitivity and state of art technology.
Dr V.N Bedekar had a dream of making Thane a hub of management education par excellence. In order to provide quality management education he established Department of Management Studies on 3rd July 1973.

Dr. V.V. Bedekar fulfilled the dreams of his father Dr. V.N. Bedekar in the academic year 2005-06 by establishing Dr. V.N. Bedekar Institute of Management Studies (DR VN BRIMS).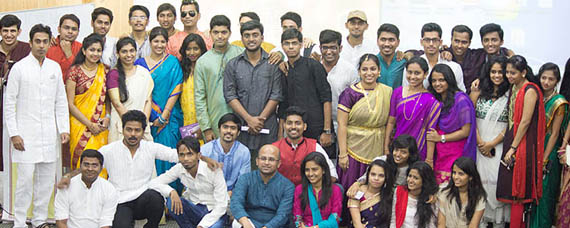 His drive and leadership resulted in the institute getting approval from AICTE to conduct the two year full time MMS program. Due to his determination and vision, the small sapling planted by Dr V.N. Bedekar over 37 years ago has now grown into a tall tree producing qualified management professionals every year. Owing to excellent infrastructure facilities and outstanding faculty of DR VN BRIMS, AICTE doubled the capacity intake of the Institute of management studies with in a span of two years.
DR VN BRIMS has also established a research centre in order to conduct high quality research and disseminate knowledge through various publications.
Source: www.vnbrims.org
Address : BUILDING NO. 4, JNANADWEEP, CHENDANI BUNDER ROAD, THANE (W) - 400601, MAHARASHTRA
Contact No : +91 22 2536 4492
Email : vnbrims@vpmthane.org
Website : www.vnbrims.org
SHARE THIS: