26 October 2017
SHARE THIS: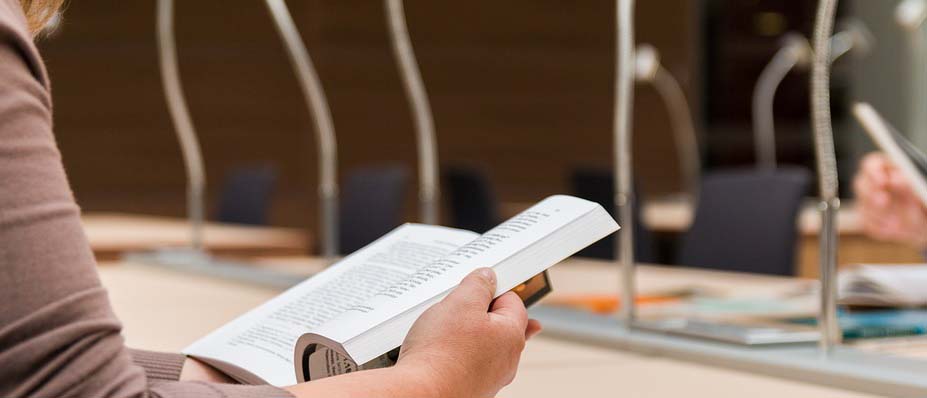 Image Source: pixabay.com
Research
Firstly, if you know anyone already in UK or have studied abroad before, then speak to them. The next step is to tap into resources and information on the internet.
Visit your nearest Edwise branch for free counseling on studying in UK. Don't be afraid to ask about the course or other arrangements
In terms of funding your studies, it's important to plan and manage a budget for the UK. There's a useful international student calculator by UNAID. This is a good tool to help you figure out a reasonable budget for studying and living abroad.
Visas and Paperwork
Ensure that you have all the relevant documentation and visas to allow you to study in UK. Ask your counselor on what paperwork is necessary for your study abroad. They will be happy to help you!
If you're from Europe, you should obtain a European Health Insurance Card. This will entitle you to free or reduced health care under the National Health Service while you are here.
Prepare for Britain
Before you move to Britain it is important to keep a few things in mind.
Culturally, the UK is very diverse and welcoming of people from around the world. You should be able to find many like-minded students that share a similar background and beliefs.
In terms of clothing, the UK is well-known for its cold and wet weather! Pack lots of warm and waterproof outfits for the winter months, and don't expect summer to be very hot!
Most student budgets won't be able to afford having the heating on all the time, so warm clothes are essential.
Student accommodatione
A good idea is to live in university accommodation for the first year then make some friends to live within your final years of university. University accommodation is a great place to meet new people and although coming from another country may be daunting everyone will be welcoming. Just remember that everyone is in the same boat.
Bank Accounts
If you are staying in UK for a period longer than a few months, it's recommended to get a bank account. This will allow you to pay bills and keep your money safe.
The UK banks are relatively strict about the requirements for opening an account. This is because credit products are usually attached and thus they need to verify your details thoroughly. You will need the following:
Identification – a passport is usually required
Proof of address – both from back home and within this country, documents such as statements are acceptable
Proof of income – this may mean a credit check and interview to establish that you will be able to maintain the account
Additionally, to obtain a student account you will need proof of your student status which is usually the confirmation letter from your University. Student accounts are highly advised, as they offer numerous benefits including an interest fee overdraft of up to £2,000. See the best student bank accounts this year.
This should be a starting point for opening an account. Remember to always check with the bank on what specific requirements they have so you can be prepared with the relevant documents.
Cheap international calls
One of the first questions you may ask is if your current phone will work in the UK. The answer is most likely yes! The UK operates on the GSM band, which is the standard for most of the world.
However, the worst thing you can do is keep your current SIM card in your phone while studying in the UK. You will pay extremely high call charges for calling back home as well as on local numbers. Here are our top tips for cheap ways of being connected.
For calling local numbers:
If you already have a phone then you will need a new SIM card. Pay As You Go (PAYG) means that you top up the phone when your credit runs out and this is good for keeping an eye on your spending. Monthly contracts are usually better value as you will get free minutes and texts but you will have to pay out every month, coming with added long-term responsibility. If you're likely to make international calls, see below.


If you would like a new phone, check out our comparison tool to get a great deal that will have minutes, text and data bundled together for a low monthly price. You can even keep the phone when then contract finishes.
For calling back home:
Recently there have been a host of low-cost international call providers, such as Lebara, LycaMobile and RebTel. However in our experience newcomer RebTel offer the best value, with some calls under 1p a minute and your first call is free.


Alternatively, use Skype on your computer to call another Skype computer back home for free – this includes video chat!
Travel
Going around in UK can be daunting at first as there are many options. We are here to help you by simplifying your choices. If you are traveling locally then look into getting a student bus pass or consider biking.
Stage coach is a bus company within UK that offer a year pass called a UniRider. This is a cheap and easy way to travel around the city and can save you a lot of money throughout the year.
If you are within London then the tube is often the fastest way to get around. Also, for travel in London, take a look at the Oyster card. It is by far the cheapest option.
The two main options for national travel across UK are by coach or train.
Trains are often the quickest and most comfortable way to get around the UK. Tickets should be booked as early as possible to save money (as much as 80% off) on advance fares. The cheapest train fares are available at First Transpennine Express as there are no booking fees.
Coaches are a cheaper alternative to trains, but they can take double the travel time to arrive. Our top pick for saving money is Megabus, with journeys starting at £1 between the major cities. If you cannot find a suitable arrival and departure point, then try National Express as they offer the largest coach network in the UK.
If you are travelling home to somewhere outside of the UK then you will need to look at the best and cheapest options for travel. In most cases flying will be the transport of choice. Air travel can be quite expensive but if you take a look at price comparison sites such as Momondo you can cut the cost of travelling home.
Shipping and storage
Often students will need to move their stuff from abroad to UK and back.
Additionally, your accommodation may not provide storage in between term times. However, there are options available to safely store your goods until you need them. The main considerations for a storage unit should be location of the unit and the price.
Working in the UK
If you want some extra cash or valuable experience then you may be wondering what your rights and options are. The short answer is you will be able to work while studying and possibly after the completion of your studies. Also, as a rule, the EU is more flexible for allowing working than outside of it. For more information see the official guidelines at UK Council for International Student Affairs.
Bursaries for Iinternational Students
Make sure you speak to your respective counselor regarding any finances which may be made available to support your studies. There are also some external charities that offer bursaries for international students studying in UK.
Source: edwiseinternational.com
SHARE THIS: