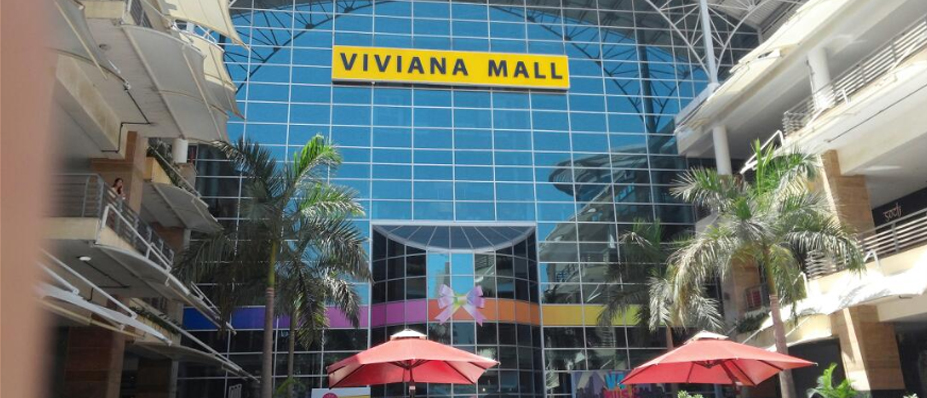 Chairman's Word
'Every building must have integrity, just like a person.' – Mr. Ashwin Sheth, Chairman, Sheth Group
The principal message that I wish to send out to all our stakeholders is that we are not here to only create structures; we are here to create integrated structures that can add value to the standard of living of its users creating a larger than life impression that can be passed through generations.

Being in the business for over three decades, we have sailed through the toughest downtrends of our sector with flying colors due to our pursuit towards excellence and strong commitment. Our efforts shall continue in order to create benchmarks in the real estate going forward.
About Sheth Group
In 1986, Mr. Ashwin Sheth Founded Sheth Developers Pvt. Ltd.
In 1986, Mr. Ashwin Sheth Founded Sheth Developers Pvt. Ltd. A true visionary with implacable determination, Mr. Ashwin Sheth is of the view that 'When a landmark is created, it is a subdued tribute to the land and its people'. It was this philosophy that steered the course of a noteworthy real estate company towards becoming a leading construction house in 21st century India.

Each Sheth project is conceived to offer impeccable value to its users for a lifetime which passes from generation to generation. Excellence and quality is ensured right from the inception of a project and goes even after the project is completed. A stepwise procedure is charted out which takes the minutest details into account which is strictly adhered to and is constantly monitored at every stage by an in-house Chief Project Engineer and his team. Independent and renowned firms are appointed for layout, landscaping, and labor execution.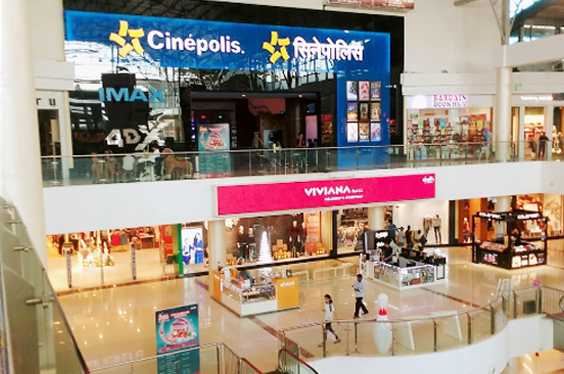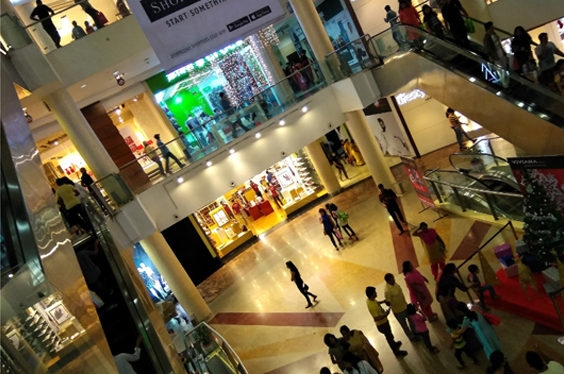 About Viviana Mall
Viviana Mall, a part of Sheth Corp and well known as a 'Destination Mall'
Viviana Mall, a part of Ashwin Sheth Group is one of the biggest malls in Asia. Popularly known as the 'Destination Mall', Viviana was built with the objective of providing unique experiences to its customers. Viviana covers over 250 leading brands in its prime retail and leisure space. The mall is India's first and only visually impaired friendly mall and has also launched "XRCVC-Viviana Extension" a resource centre for the visually impaired.

Built in an area encompassing one mn sq.ft, the mall boasts of an assorted tenant mix – Cinépolis, a megaplex with 14 screens, 19 large anchor tenants for the first time in the country and brands like Shoppers Stop, Marks & Spencer, Charles & Keith, ZARA, Tommy Hilfiger, H&M, Lifestyle, Hamleys, Starbucks, Copper Chimney, Pizza Express, British Brewing Company, Irish House and many others making it the most happening destination in Thane.

Over the years our pioneering vision and dynamic efforts have been globally recognised with business innovation and excellence awards. We have had 7 back-to-back wins at the ICSC Global Awards, 5 of which were in the ICSC Asia-Pacific category and 2 were VIVA (Vision, Innovation, Value, Achievement) Best-of-the-Best Awards.
Vision Viviana
At Viviana Mall, we believe that the mall is not only a shopping centre but also a community centre. And with this thought, we created a platform named "Vision Viviana". We are investing our time and resources into making this world a better place. From being an environment-friendly mall (common areas at Viviana Mall, run on solar energy) to empowering women against different causes like #RespectWomenOnWheelChair, #StopAcidSale, etc. under ExtraordiNaari, we are trying to touch social issues that require close attention. We are also associated with XRCVC and PANKH in order to create an inclusive environment for visually-impaired persons.
Viviana-XRCVC Centre
We are a proud supporter of empowering the ones who see differently, in fact, we are the first and the only visually-impaired-friendly mall in India. We have launched a Viviana-XRCVC centre, which strives to help visually-impaired persons to become self-sufficient. The resource centre provides computer education and runs multiple certificate courses free of cost for visually-impaired students. We have together introduced innovative tools like Braille Menus, Tactile Labels at retail stores, Audio Tactile Floor Plans, etc. to ensure they have a troublefree time here.

XRCVC and we, at Viviana, collectively organised a few key events like Antarchakshu, Assistance for Disabled Persons Programme, Cricket Tournament, etc. Click here to know more.
Viviana Mall - The Largest Shopping Mall in India
After a long pause… Everyday is a celebration at Viviana Mall, once again.
Being one of the most adored and biggest shopping malls in Thane, we know how eagerly you had been waiting for us to reopen. Along with being at your service, we are also ensuring that we offer a safe environment to you.
But does that stop us from giving you an incredible shopping experience?
No.
Being a family of over 250 premium brands, we have grown into a one-stop destination for all your needs. And we have left no stone unturned to plan a journey that is convenient yet safe. You will spot foot-operated sanitizers at multiple points. We have included social distancing stickers and marks to ensure safety at each step. We have also made thermal scanning and Aarogya Setu App compulsory as an assurance that everyone within the mall is healthy.
Safety measures do not end here, from entering the mall and shopping your heart out to exiting with a lovely smile, you are safe.
At Viviana, we won't let the fear of viruses hinder your lifestyle preferences! Come down and quench your urge for experiencing the joy of shopping, once again.
Company : Viviana Mall
Address : Eastern Express Highway, On Service Rd, Thane West, Thane, Maharashtra 400601
Contact No : 022 6170 1066
Email : info@vivianamalls.com
Website : www.vivianamalls.com
SHARE THIS: