Balaji Vista Furnishing Thane has changed the way interior-designing industry was perceived and looked at.

Balaji vista offers a diverse range of products that reach you through well-established channels of distributors and retailers, Pan India, catering to large-scale industries, corporates as well as all residential requirements. Their imppecable distribution and sales network enables them to reach in any corner of India. They offer a diverse range of products that reach you through well established channels of distributors, retailers and direct salesmen, Pan India.

Balaji Vista Furnishing takes a pride to have the largest range of products; only company having 14 types of blinds with more than 2000 shades under one roof.

They are the First Indian Company to get ISO 9001-2000 certificates (Now upgraded to ISO 9001:2015) in Window Covering Industry.

Balaji Vista Furnishing has taken blinds into residences of India, wherein the trend of using blinds was only in commercial spaces initiating a revolution for the window covering industry. Having largest and efficacious design, Research and Development, Quality Control, Productions, Strategic planning and a robust Sales and Marketing segment has made Balaji Vista Furnishing what it is today.
Why Balaji Vista:
Balaji Vista Furnishing strives to be a leader in the window covering fashion industry, and to be the best in everything it does, from the products it produces or adapt to the systems and processes acquired. Having a greater vision towards the business and society, Balaji Vista Furnishing has always been a trendsetter with aggressive marketing approach, out of the box thought process; it has standardise the living delivering international standard range. Balaji Vista Furnishing is a one stop shop for the needs of the window covering range inclusive of the products which aren't easily available in the Indian market with a notion of providing better living to the society and making lives more pleasant.
Some of the Innovative Products by Balaji Vista:
Window Blinds
Balaji Vista Furnishing is the industry standard of the Indian market of blinds for its impeccable class and style that adds luxurious appeal to your homes and houses. Balaji Vista Furnishing is just a call away to show its range of blinds.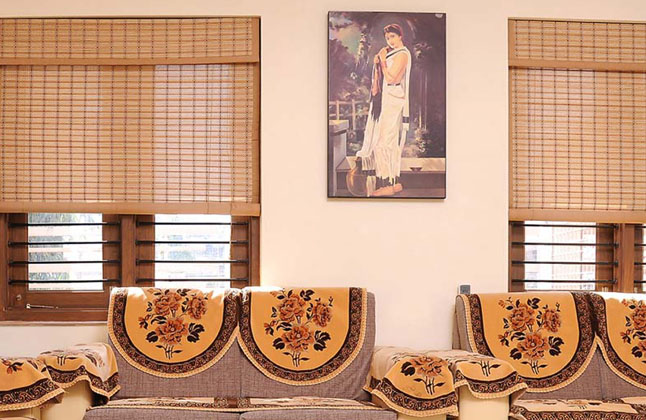 Image Source : balajivistafashions.com
Wooden Floorings
Wooden Laminate Flooring has become a popular flooring option because it's affordable, requires low-maintenance and is cost effective as compared to real hardwood flooring and marble.
Awnings
An awning can be placed above a window or a door, and can be used as an interior enhancing accessory on decks or patios. Awnings provide a sheltered space to further enjoy an outdoor setting.

Image Source : balajivistafashions.com
Automation Systems
This smart tech, lets you decide the amount of light to be admitted in your room, at the push of single botton on your remote. Add comfort and elevate your lifestyle with Balaji Vista Furnishing.
Curtain Channels, Rods & Tracks
Your living and work spaces are the physical embodiment of all your hopes, dreams and emotions. You spend time in these spaces creating, working and living life to the fullest! It is no surprise then, that you wish them to be the most comfortable and beautiful looking places.

Balaji Vista Furnishing can help you decorate your new space or refurbish it with our range of custom wallpaper.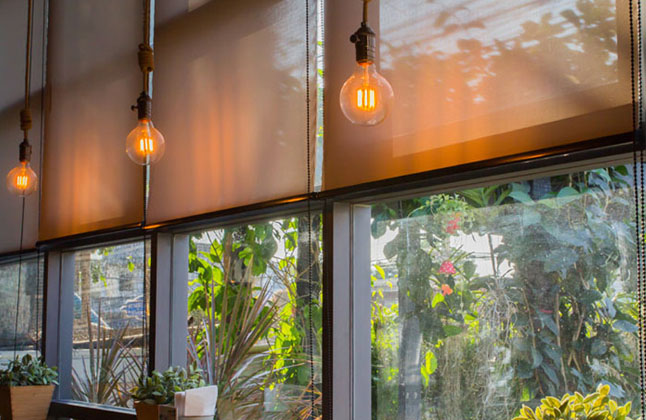 Image Source : balajivistafashions.com
Connect With their Consultant today and see the Makeover
Balaji Vista Furnishing
Shop No. 2, Giri heaven bldg, Near Hari Niwas Circle, Near
Giriraj Heights, Thane- west, L.B.S Road.
Telephone: +91 9892475720
Mobile: 98924 75720 / 77188 37757
E-mail: info@balajivistafashions.com
Website: www.balajivistafashions.com
Also Read : 40 Best Superfoods for People Over 40
Source: www.balajivistafashions.com
SHARE THIS: