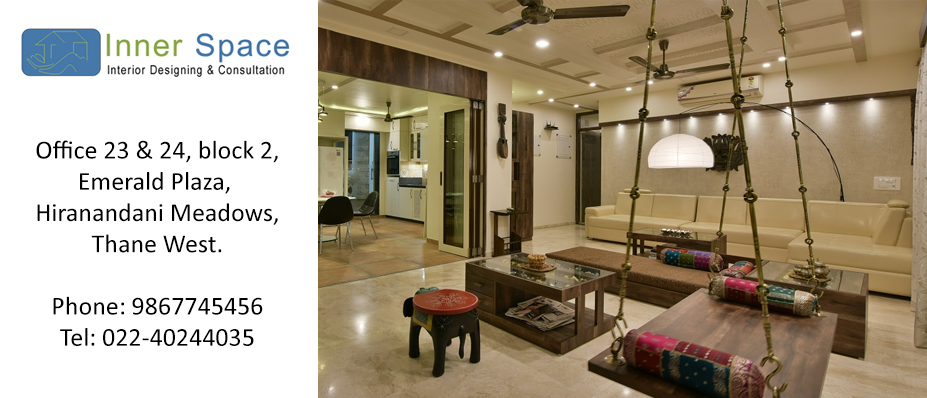 About Us
An Interior signifies the beauty inside. It speaks of the owner in terms of heart and soul. To reach the inner soul is always an achievement as the space within the reach is just like a horizon.

INNER SPACE which is located at Hiranandani Meadows,Thane just does not happen to be another establishment dealing in designing and consultancy on how best could utilize the costly space between the walls you have purchased for your family or business. The utility factor of the interior design banks upon the vision of the designers to understand and accommodate the life between silent walls and then convert them in to cherished place for the owners.
Our Purpose:
To help people lead quality life by organizing their lives via their spaces.
Our Vision:
The INNER SPACE vision is to make the silent walls express themselves in a unique manner by making use use of basics of creativity in cordination with raw materials. This vision offers an opportunity to reflect the innermost vibes of the occupants.
Our Mission:
AINNER SPACE would like to be one of the most admired establishments in interior designing & consultancy. This would be achieved by creating value for money by amalgamating matchless understanding of client needs.
Who We Are...
We (Madhu and Ranjeet) post graduates in our respective domains, with good 7 and 12 years corporate experience respectively, left our jobs to pursue our Interior Design passion. With more than 15 years of experience, 1 Best Interior Designer Award and 1 NDTV Nomination inner Space continues to deliver excellent quality on committed timelines with excellent after handover services that empowers our High Flyer clients making them grow, both personally and professionally.
Our Story...
We launched Inner Space on 29th November 2006, struggled to make our place with a systematic approach in this unorganized market. It took us time but made our way through. Our clients love to work with us due to this systematic, hassle free approach. We feel blessed with this trust bestowed on us. 80 % of our business comes from references from our existing clients.
Allow us to bestow your grandeur!
Madhu and Ranjeet
Inner Space Interior Designing and Consultation
Serving since 15 years....
Our Interior
INNER SPACE is an incredible outfit, which can turn your design dreams in to reality. Whether it is your home or office, INNER SPACE is committed to excellence in consultation and Interior designing.
INNER SPACE would welcome TURNKEY PROJECTS as we are fully geared to undertake them with vision, zeal and originality of thought.
INNER SPACE specializes in providing End to End business solutions based on interiors.
Annual Maintenance Contract
Consultancy
Space Planning
Designing
Civil
Electrical
POP False Celling
Carpentry
Fabrication
Painting & Polishing
Soft Furnishing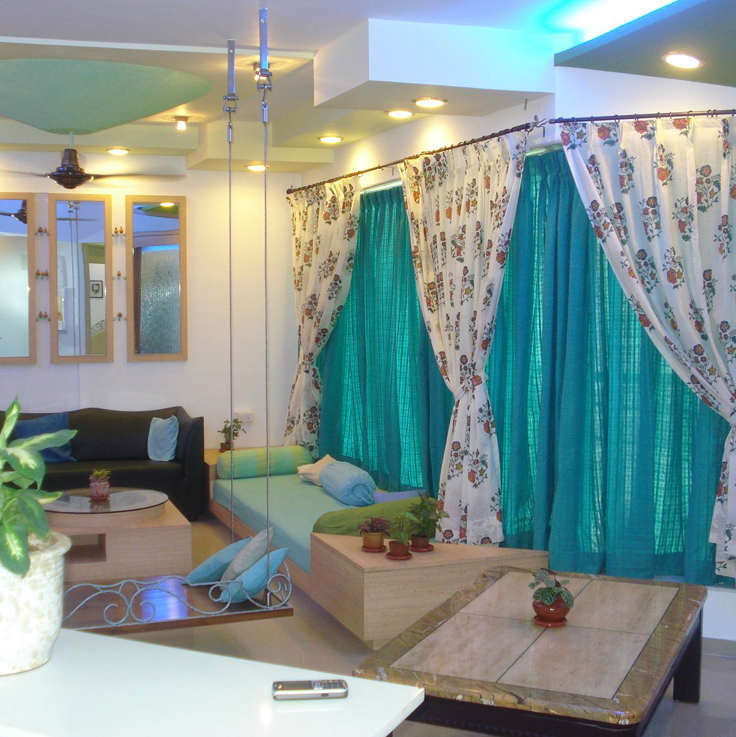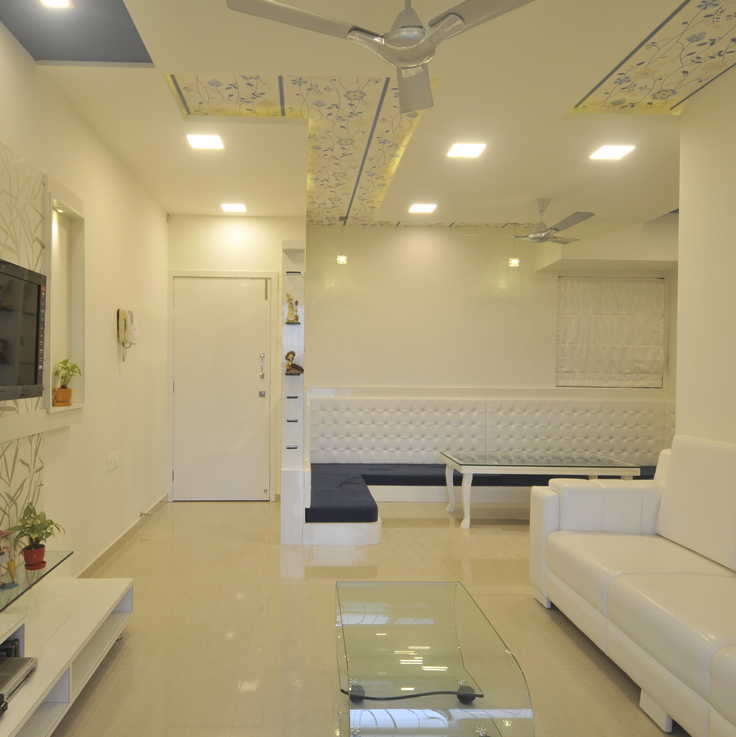 Created On Dec 2021
SHARE THIS: