December 2017
SHARE THIS: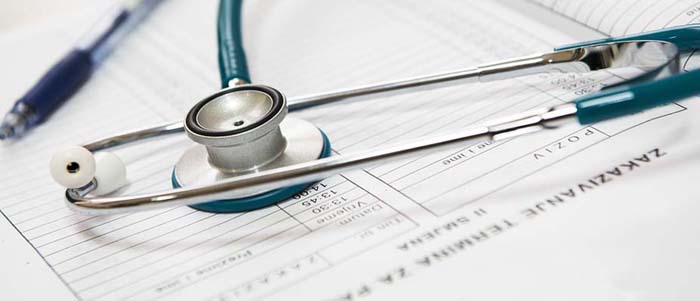 Image Source: pixabay.com
On retirement, your medical insurance cover given by your employer will also cease to exist. When you retire, you must also ensure that you have a health insurance policy that would last for a long time. Here are a few important things that one must take into account before deciding on a health plan.
Pre-existing disease
Insurers presume that if someone is buying a health plan at an advanced age, he could be harbouring some ailments So, to cover their risk, they put in the pre-existing disease clause in a policy, which is generally a three to four year waiting period. It is better to look for a policy which offers shorter waiting period, even if you have to pay a little extra premium.
Co-payment
Co-payment, sometimes also referred to as partial payment, is the amount that needs to be paid by the insured patient for hospitalisation, while rest of the claim amount is paid by the insurer. In most senior citizens' health insurance plans, co-payment is mandatory. However, some insurers have fixed co-pay, while some insurers offer a range and you can choose how much co-payment you want to take, which could be 10-20% or even more. It is better to buy a plan which does not ask for co-payment.
Room rent limits
Some health plans have a room rent cap and that's not a good thing. Having a room rent limit in your policy means that if you are hospitalised, and your daily room rent goes beyond the limit mentioned in your policy, the insurer will charge the percentage of increase in the room rent on the full claim amount. For example, if your room rent limit is Rs 4000 per day and you take a room of Rs 5000 per day for two days, then the increase in room charges would be 20%. Suppose your total hospitalisation bill comes to Rs 50,000, then the insurer will impose the deductible of 20% on the total bill, and you will have to pay Rs 10,000 extra, instead of Rs 1000 per day for the additional room rent which adds up to only Rs 2000. So, it is always advisable to have no limit on room rent in the plan you decide to buy.
Restoration benefits
Every health plan has a sum insured limit which you are required to decide, on the basis of your health condition, at the time of buying a health plan. This sum insured is your yearly claim limit and any treatment charges beyond this amount will have to be paid by you. But if you have taken a plan with a restoration benefit feature, the insurer will restore the sum insured amount after exhaustion of the original amount if you fall sick again during the same year. However, you must know that the restoration benefit will be available only if you get treatment for a different ailment within the year, and not for the same disease which you were treated for, earlier in the year. For instance, you have a policy of Rs 5 lakh sum insured, you fall sick and Rs 2 lakh gets used for the treatment and if within the same year you acquire another disease, then your insurer will restore the sum insured to Rs 5 lakh.
Hospital network
Your health policy documents include a list of hospitals with their coordinates. You must read the list carefully to know how many and what kind of hospitals from your area are included in the list. In case of hospitalisation in a non-network hospital, you will not get cashless treatment, and will have to pay the total hospital bill from your pocket and then get reimbursed.
Source: msn.com
SHARE THIS: