Manas Realtors owned by Dharmen Girish Thakker has the experience of working with the top brands in the Real Estate Industry of more than 16 years. We are a team of Realty Experts and have a Rich Legacy, Culture and Tradition of Decades. Currently we are operational in Thane West (Near Mumbai) and Ahmedabad, Gujarat.
Since 1981 their family is in the Real Estate Business as a Consultant and Developer. Mr Girishbhai Devram Thakker (Dad of Mr Dharmen Thakker) has Developed properties at various locations in Thane West like
a) Uthalsar, Khopat
b) Vartak Nagar
c) Pokhran Road No. 1
d) Pokhran Road No. 2
e) Kolshet Road
f) Teen Hath Naka
g) Ghodbunder Road
h) Panchpakhadi etc.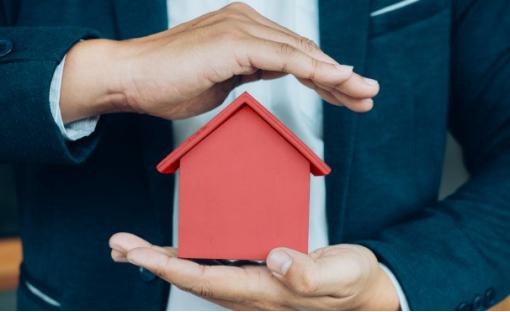 Manas Realtors is Associated with :-
a) National Association of Realtors India
b) International Consortium of Real Estate Associations (ICREA)
c) National Association of REALTORS
d) Thane Estate Agents Association (TEAA)
e) Ahmedabad Realtors Association (ARA)
Indian Realty Market is looking very promising today and there is a Surge of Activity with Current Valuation in most of the Market Segments. You can Invest Ambitiously and get handsome returns.
Manas Realtors is Providing an Outstanding Opportunity to buyers who are genuinely looking out for good deals. They assist you to find:-
a) Homes & Flats
b) Commercial Units and Shops
c) Offices
d) Showrooms
e) Second Homes
f) Weekend Homes
g) Investment for Rentals
h) Plots
i) Villas and Bungalows
j) Holiday Homes
Some of the services offered by Manas Realtors are:-
Brokerage & Transaction services for Buying / Selling & Leasing the property.
Corporate Lease / Company Lease for both Residential & Commercial Property.
Market and Location Analysis, Valuation of Real Estate portfolio.
Legal formalities, Stamp Duty & Registration formalities.
Property Management of High Net-worth individuals.
Processing of Housing, Commercial, Mortgage, Renovation & House extension loans.
They can also be your Adisor for Loans, Tax on Rental Income and Property Sale, Equity, Capital Gains, Repatriatiovn of Funds, Investment Allocation and Segmentation and much more….
Company : Manas Realtors
Address : Shop no. 19, Kris Corner, Opp Saraswati Vidyalaya, Behind Muchalla Collage, Near Regency Tower, Kaveskar ,Ghodbunder Road, Thane(W), Mumbai-400615
Contact No : +91 96190 01001 / +91 86520 01001
Website : manasrealtors.com
SHARE THIS: