16 March 2017
SHARE THIS: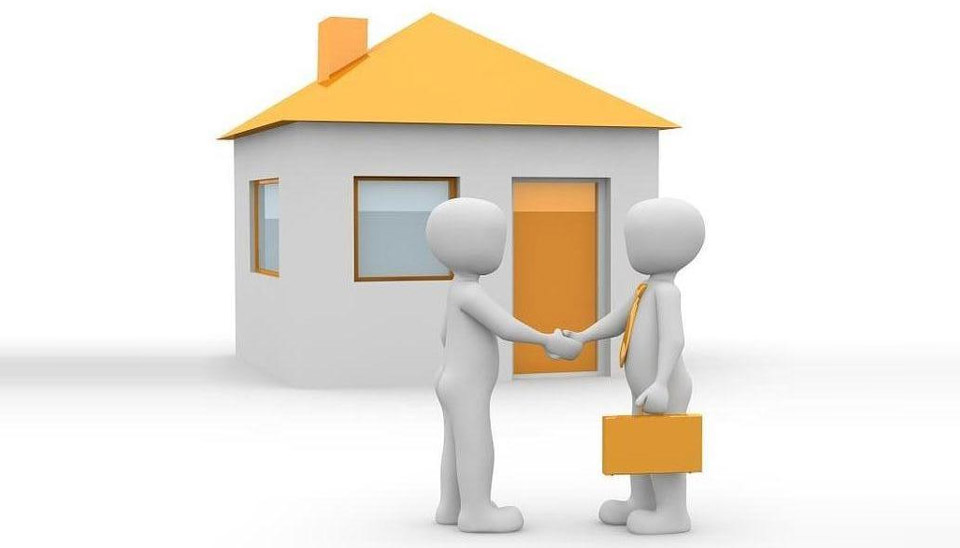 Image Source:pixabay.com
When a buyer selects the right broker, half the job is done as most brokers have proper knowledge of the property market and will strike the best deal for him.
Sunil Aggarwal, marketing consultant, was searching for his dream home in western suburbs of Mumbai. Initially, he was doing online research but was not able to close the deal due to mismatch in information. Then Aggarwal met an agent at the site office of reputed builder and he saw that the agent was negotiating to get the best price to his client. Rajeeb Dash, AVP marketing of leading construction company says, "Brokers are an important part of the buying cycle for consumers. Even though the broker community is largely fragmented and unorganized, with training and collaboration with the developers they form an important intermediary in the real estate sector."
According to Kaizad Hateria, brand custodian and chief customer delights officer of leading construction company, says, "They have a detailed knowledge of the property market, on-going rates, upcoming projects, and also identify fraud builders. They act as consultants to potential home buyers who want to invest in a home located in an area which is not well known to them. By charging minimal commission, these brokers assist buyers to choose homes as per their needs and budget. A good broker who has proper knowledge of the market will facilitate best deal for buyers and help them to smoothly navigate through legal glitches."
Earlier in India, buying and selling of properties used to happen in a very ad hoc manner with no understanding of the project being sold to the buyer. This led to a buyer ending up investing in property not desired or thought off. Devang Varma, director of another realty company says, "With the real estate industry being organised, the developers have channel partners who inform the buyers with a thorough understanding and study of project and its offering, surrounding, location, budgets, etc. They are in touch with the developer getting daily updates on offers, plans, amenities, permissions, etc. Hence, the right channel partner results in fetching the right deal which is a one-time investment opportunity for the buyer."
Santhosh Kumar, CEO operations & international director of leading property consultancy agrees and adds, "Regardless of whether they are independent agents or channel partners, brokers bring many benefits to the table. They enable a smooth transaction process as well as the proper registration of the property, and can even assist in negotiating a comfortable price for the buyer. Many of the usual pain points are taken out of the property purchase process by brokers. Nevertheless, buyers should take their time in evaluating all proposals by a broker."
Some people think they can buy a home without a broker but experts point out that this is a challenging market with different price offers available for the same property. A right broker helps in getting an attractive deal from the developer. Girish Shah, director of leading realty company says, "Broker should understand the customer's needs and provide them with proper information and details that suit the buyer."
Thus getting a broker with good reputation in market is important.
P Rajendran, property analyst, says, "The real estate brokers or mediators as I would like to call them, unlike other industries, are greatly undervalued. A good real estate broker ensures that his clients are given accurate information on the product, competition, appreciation potential, future infrastructural development and also provide enough background on the developer and project including approvals." In short, it is essential to approach a credible broker.
If you have identified a few potential brokers, you should interview them over the phone and then meet in person. Since you will be spending a lot of time with your broker and investing large amount of money, it's important to take your time to find the right person. Ajay Jain, leading developer advises, "One tactic to check the credibility of a broker is to analyse the numerous options which he shows to you based on your preferences and criteria. These preferences may be in regard to the area, price, unit configuration, floor, location, likely completion date, stages of payment and so on. If he does show you comparable projects and opportunities fitting your benchmarks, it is practical to go with such a broker."
Nevertheless, sometimes, brokers get higher commissions for certain projects and if they put in extraordinary efforts to sell such properties due to their vested interests, they may not be genuine. It is prudent to look out for such brokers.
Source: magicbricks.com
SHARE THIS: