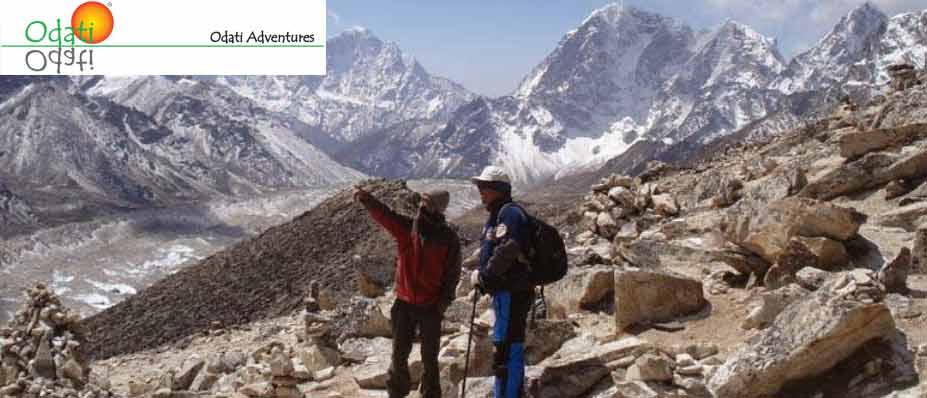 About us
Give in to your restless spirit we say. Odati Adventures has been leading tours into the outdoors since 1999, a decade before even people recognized that there is an adventure tour industry. Twenty years and more in the business has taught us a few things about adventure and the outdoors. Here's what we share back with our clients.
Hunt for new experiences
It is on record that we were among the first to give waterfall rappelling experiences in the Western Ghats. We have a pioneering spirit that makes us seek trails, routes, experiences that are fresh and off the radar.
Be local
Our tours are very collaborative with local guides, porters, inns and service providers. It helps us make the trip safer and share hidden gems of Nature with clients. Also it is our philosophy to support the local economy everywhere we go.
Plan, plan, plan
We make sure every detail is worked out, every contingency thought of. From travel right down to micro area conditions is accounted for. Weather, terrain, conditions are all unpredictable, but preparations are still in our hands.
Safety makes the adventure
Equipment, monitoring participant health, technical implementation, mapping routes, first aid, emergency back-ups, we follow international guidelines to the word. All our equipment are pro, well-maintained and tested. Our guides are all professionally trained and the effort is to keep it all fail-safe.
Take the right trip
Not everyone is alike and no two journeys are the same. So we recommend tours to our customers depending on their fitness, appetite for adventure and interests.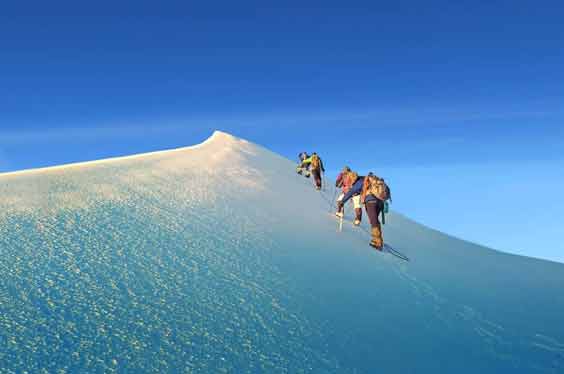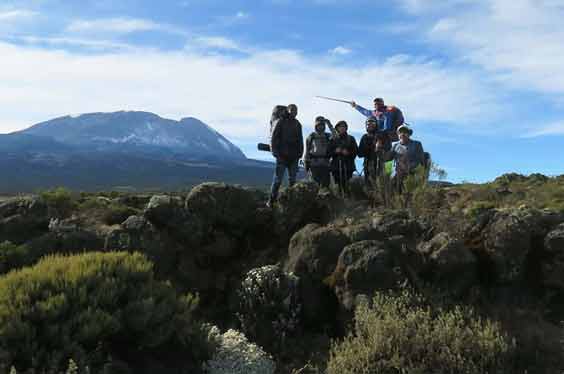 Why you can expect more from Odati Adventures
Customization
Long tours are planned in a way that we can tailor-make the plan and arrangements to suit our clients. Food, accommodation, equipment needs, travel dates can all be worked to ensure maximum joy in the journey.
Nutrition
Food is critical component of our tours. We lay stress on exposure to local cuisine where possible. Also we ensure a balanced diet to compliment the vigours of the journey.
Learning
We are hands on with our participants, giving hands-on guidance on the technicality of the activity, using the equipment the right way and a deeper understanding of the geography of the surrounding landscape. This is much appreciated by our fellow adventurists because it gives a deeper more meaningful experience.
Our Motto
We have an extremely contagious passion for what we do - practice pure adventure.
Our schedules are scientifically planned taking into account season, weather, geology, topography, natural phenomenon (astronomical and bilogical) and cultural events, onslaught of general tourists, etc.
We make no compromise on the quality of services - arrangements often are elaborate adding extra cost to our tours. We go into every trip understanding that you are looking for newer experiences getting to the destination and back! This includes travel arrangement, meals, equipment and guidance.
We use small private transport to reach destinations so that you are fresh to take on an adventure and return back home in time. This also gives opportunity to stop by any interesting place and soak in a view or a local flavor.
We are always on a hunt for newer locations and conduct reconnaissance trips very regularly. We are always arguing internally on how we can make sure our clients get to experience the many locations we keep discovering.
In our trips we strike a balance of taking care of you and letting you experience the outdoors for yourself. When if not now. The outdoors are calling you.
Trekking in Western Ghats
Trekking in the Himalayas
Trekking (Around the world)
Cycling Tours
Mumbai Cycling Tours
Weekend cycling
Rock Craft
Jeep Tours
Created On June 2021
SHARE THIS: