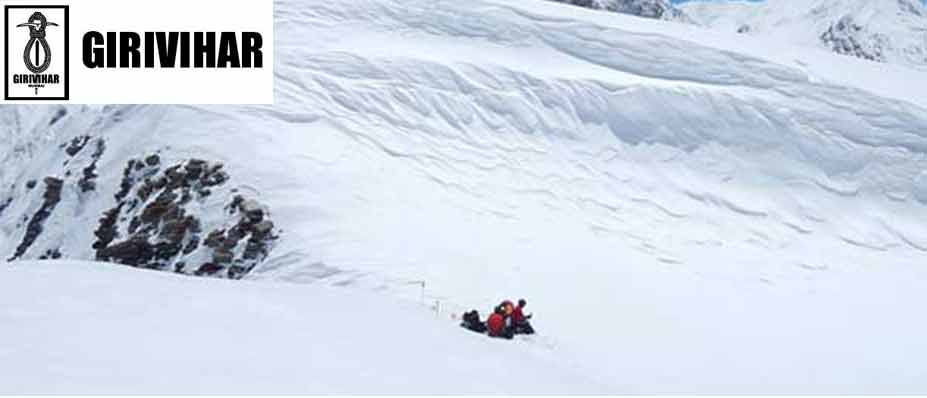 About us
About Us – GIRIVIHAR was established in 1954 with the aim of promoting a sense of adventure and love for nature among youths mainly through outdoor activities such as trekking and hiking. The club was transformed from the The Inter Collegiate Hikers Club originally formed by some professors & students of Bombay University to promote hiking & trekking to the hills & forts of the Sahyadris among the students & teachers of the Bombay University. However, in order to broaden the membership base beyond the people of Bombay University it was renamed 'GIRIVIHAR'. Since then the club has grown from strength to strength. It has continued to successfully organize its primary activity of hiking & trekking in the Sahyadri ranges consistently for the last 62 years.

Through this basic activity has sprung the more advanced pursuits of Rock-Climbing, High Altitude trekking in the Himalay and mountaineering expeditions to Himalayan peaks. New hikers continue to join the ranks of GIRIVIHAR, while more experienced climbers attempt peaks in Himalayas. Since 1966, 40+ Rock-Climbing camps, 20+ Adventure Camps, 50+ expeditions & high altitude treks and numerous Pinnacle climbs have been organized, climaxing in an attempt in 1988 on Mt. Kangchenjunga (28,208 ft. 8586 m.), the third highest mountain in the world. During this expedition, though the summit was not reached, 2 climbers were able to go beyond 8000 m and a vast experience was gained during this expedition. Exactly 10 years later this valuable experience helped achieve a very big success. Surendra Chavan & Lavraj Dharmashaktu reached the summit of Everest on 18th May 1998 on behalf of a small civilian expedition celebrating Golden Jubilee of Indian Independence. As a fall-out effort from Kangchenjunga Expedition of 1988, a separate trust was created named K M Foundation for letting all the fraternity utilize the asset in the form of very high quality mountaineering equipment store.
Salient Achievements
A consistent track record of hiking & trekking since 1954. Almost entire Sahyadri range has been visited many times during this time.
A few outstanding rock climbing ascents
First ascent of Machhindra Pinnacle
First ascent of Khada Parsi Pinnacle in Naneghat region.
First ascent of Mumbra Devi South Face
First Ascent of Awlya-chi-lingi and Tok pinnacle in Nane Ghat region
First ascent of Naneghat Angtha
First ascent of Khutta and Agnibaan pinnacle near Ratangad, Igatpuri region.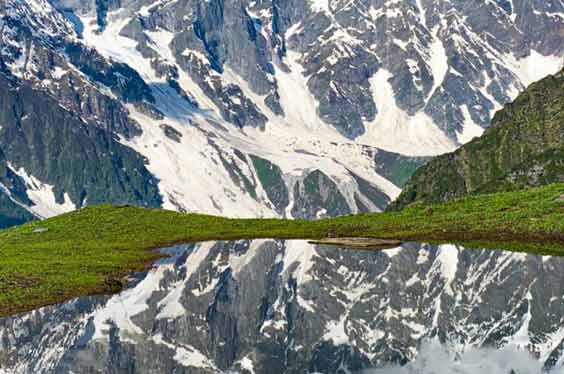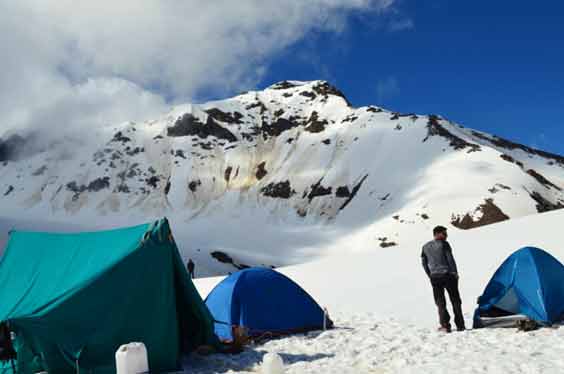 Girivihar announces its Hanuman Tibba 2021 Expedition!
Girivihar is proud to announce it Hanuman Tibba 2021 Expedition!

Hanuman Tibba is the highest mountain peak of the Dhauladhar Range in Himachal Pradesh, with an altitude of 5,982 metres (19,626 ft) above sea level. It is a well-known local peak, partly due to it resembling a steep pyramid, with its noted feature of steep vertical rise from its base campsite.

This expedition is meant for those aspiring to push their limits and take it up a notch from regular trekking but only with prior trekking experience since the Hanuman Tibba expedition is no small feat involving technical climb and high fitness level to successfully undertake this epic expedition.
Girivihar – YMCA Bouldering Gym
Girivihar, in collaboration with YMCA throws open this climbing facility to one and all. The vibrant atmosphere is lit by bright wall lights. The walls pop with swirls of bright blue and orange.

Are you always on Instagram seeing people do adventurous activities? Rock climbing, trekking, bouldering? Wanted to know how you can do that too, but never seem to get yourself out to travel and learn these things?

What if we tell you, you could learn how to boulder while staying in the city!? No, we're not talking about an event where you'd be taken out on one Sunday to the rocks around the city! We're talking about learning the art of rock climbing right here in the city!
Aims and Objectives
The aims and objectives for which the Organisation is established are:

a) To promote hiking, trekking, camping, mountaineering and allied open air activities.

b) In furtherance of the above object to arrange hikes, treks, and camps to various places from time to time.

c) To build up and maintain a library useful to hiking and mountaineering , including a library of maps.

d) To acquire and maintain equipment useful to the above mentioned activities.

e) To encourage and organize expeditions whenever and wherever possible.

f) To grant financial or any other form of assistance to individual or groups of members to undertake any of the above mentioned activities of Girivihar.

g) To give non-financial assistance to individuals or groups of individuals who are not members of Girivihar, in furtherance of the above-mentioned objects of Girivihar.
Created On June 2021
SHARE THIS: