December 2017
SHARE THIS: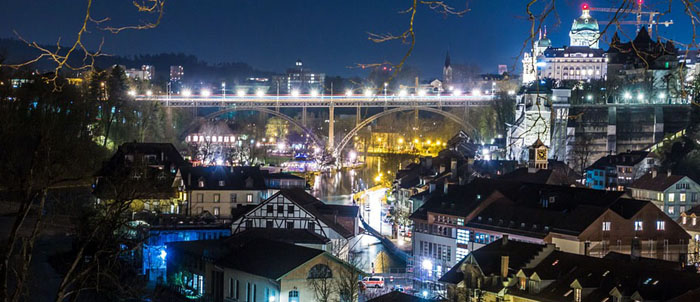 Image Source: pixabay.com
Want to escape with your partner to a quiet seaside getaway with magical sunsets? HolidayIQ reviewers know exactly where you should be heading to.
The study ranking the most Instagrammed winter locations was carried out by Focus Clinic, a laser eye surgery clinic which researched the frequency at which popular cities all across the world were hashtagged on the social media platform Instagram.
Bern amassed a frankly unbelievable 1,082,000 tagged photos, whilst the magical skiing destination of Aspen in Colorado came in a close second with 935,000. Perhaps unsurprisingly Norway's city of Tromso was tagged 768,516 times, taking third place; no doubt down to the fact the city is synonymous with the spectacular Aurora Borealis.
Bern was not the only instagrammable Swiss location to feature on the Top 10 list provided by Focus Clinic. The alpine village of Zermatt came in at sixth place with 400,215 tagged photos and the Swiss ski resort of Grindelwald ranked number ten with 149,836 tags. Switzerland is clearly a very photogenic nation in general, with three stunning winter locations placing within the Top 10.
But it's the stunning city of Bern which has featured in more Instagram posts than any other country in the world. So we think it's time to have a look at some of those beautiful winter-themed shots!
Source: msn.com
SHARE THIS: