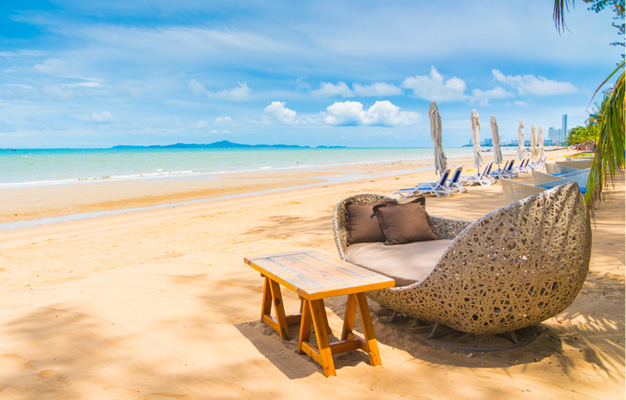 Image Source: Freepik.com
INTRODUCTION
Cox & Kings is the longest established travel company in the world. Its distinguished history began in 1758 when it was appointed as general agents to the regiment of Foot Guards in India under the command of Lord Ligonier.

By 1878, C&K were agents for most British regiments posted overseas, including the Royal Cavalry, Artillery and Infantry, as well as the Royal Wagon Train and the Household Brigade. The Royal Navy was next and in 1912, The Royal Air Force came under its wings.

Between 1750's and 1950's, Cox & Kings was witness to an exciting era in Indian history, and, in its own way, helped to shape it. In 1947, the British administration departed, but bound by strong ties to India, Cox & Kings stayed on and flourished. Today, Cox & Kings is a premium brand in all travel related services in the Indian subcontinent, employing over 5000 trained professionals.

Its India operations are headquartered in Mumbai and has the status of a limited company. It has over 12 fully owned offices in India across key cities such as New Delhi, Chennai, Bangalore, Kolkata, Ahmedabad, Kochi, Hyderabad, Pune, Goa, Nagpur and Jaipur.

The worldwide offices are located in UK, USA, Japan, Russia, Singapore and Dubai. It has associate offices in Germany, Italy, Spain, South Africa, Sweden and Australia.

The principal services offered by the company are:
Destination Management
Outbound Tourism
Business Travel
Incentive & Conference Solutions
Domestic Holidays
NRI
Trade Fairs
Foreign Exchange
Insurance
DESTINATION MANAGEMENT
COX & KINGS is India's market leader in destination management, with substantial competitive advantage in this business segment. Cox & Kings operates a range of group and individual tours to destinations throughout the Indian subcontinent for clients from all over the world. Cox & Kings overseas is a renowned travel brand and an Indian subcontinent tour specialist and been quoted as one of the top 5 premium tour operators by 'Conde' Nast Traveller'. This division also provides specialist services to foreign participants visiting India for international meetings, conferences, ad hoc incentives and exhibitions and also caters for domestic conferences and corporate incentives. Ground related services to international cruise companies touching Indian shore with a provision of shore excursions are other leading activities of this division.
OUTBOUND TOURISM
India is one of the largest potential outbound tour markets in Asia. In 1995, Cox & Kings began a full-fledged in house tour operating activity by designing its own brochure product under exclusive arrangements with direct suppliers and local agents across the globe. Cox & Kings has been undertaking path-breaking initiatives to reach out to the travelers through innovative products.

These include:

'Duniya Dekho' Holidays to Europe, USA, Far East, South Africa, Mauritius, Australia and New Zealand. For the "value for money" traveller

'FlexiHols' is a concept in holidaying where the traveller enjoys all the comforts and convenience of a planned holiday but at a pace & price that is set by him. This is targeted at the more discerning Free Individual Traveller

'Luxury Escapes' It takes a travel company that has been round for two hundred years, to know everything about royal treatment. Cox & Kings rolls out a whole new concept in Holidays - Luxury Escapes. Spoil yourself. Get pampered rotten. Holiday like a king. Join us as we unveil country after country laced with sinful indulgence and fine living. The finest luxury hotels in the world to the most exclusive entertainment experiences await you.

Cox & Kings also represents and retails many international third party products including Cosmos, Rail Europe, Silversea Cruises, Star Cruise, and Escorted Tours to USA etc.

NRI - The NRI Division of Cox & Kings caters to the Non Resident Indians who would like to travel around the world with Indian families. Cox & Kings organises special tours for these families where the NRI community would like to travel with like-minded families across the world. Duniya Dekho & FIT Packages are specifically designed for this Market Segment by this division.
BUSINESS TRAVEL
Cox & Kings are one of the market leaders in business travel services in India, offering a full range of business travel services to over 200 corporate clients, including major multinational companies. C&K's strength in this business area is evident when one of the world's largest conglomerate in business travel - Radius the First truly global travel management partnership/consortium with merger of Travel Trust International and Woodside Travel Management Corporation in 1992 selected Cox & Kings as their Indian partner.
DOMESTIC TOURISM
India with its large domestic consumer offers Cox & Kings a unique opportunity to launch its portfolio of 'domestic holidays' for people resident in India. Launched in 2000, 'Bharat Dekho' (see India) is today's leading 'branded' product in the country with a wide range of 'Indian Holidays' from cultural holidays, pilgrim holidays, wildlife holidays, honeymoon tours, weekend getaways, customized FIT Tours to nature trails, Bharat Dekho has captured over 50% of the domestic market.
MICE
The growing importance of MICE - Meetings, Incentives, Conferences and Exhibitions led to the launch of this division. The division has existing tie ups with various Chambers of Commerce and National Tourist Offices.
TRAVEL INSURANCE
Policies for Leisure Domestic as well as International Travel and special Corporate Deals on Insurance covering an array of specialized travel areas, some of which are:
Loss of baggage (checked)
Bounced Hotel / Airline Bookings
Missed connections
Personal Accident
Trip Cancellation due to hospitalisation, death or curfew.
Emergency Hospitalisation Death
Source: www.coxandkings.com
Company : TOURS AND TRAVELS - COX & KINGS
Address : Cox & kings Ltd, Shop No.2, Ground Floor ' Moreshwar Kamal' Bldg.,Dr. Ramesh Pradhan Marg,Opp. Shiv Sena Shakha, Nxt. to Sai Kripa Hotel,Talao Pali, Thane (W) - 400602
WORKING DAYS : Monday To Saturday
Timing : 9:30 AM TO 7:00 PM
Contact No : (022) 66099119 / 66099199 / 9930266701
Email : thane.rpmarg@coxandkings.com
Website : www.coxandkings.com
Updated On Jan 2020
SHARE THIS: